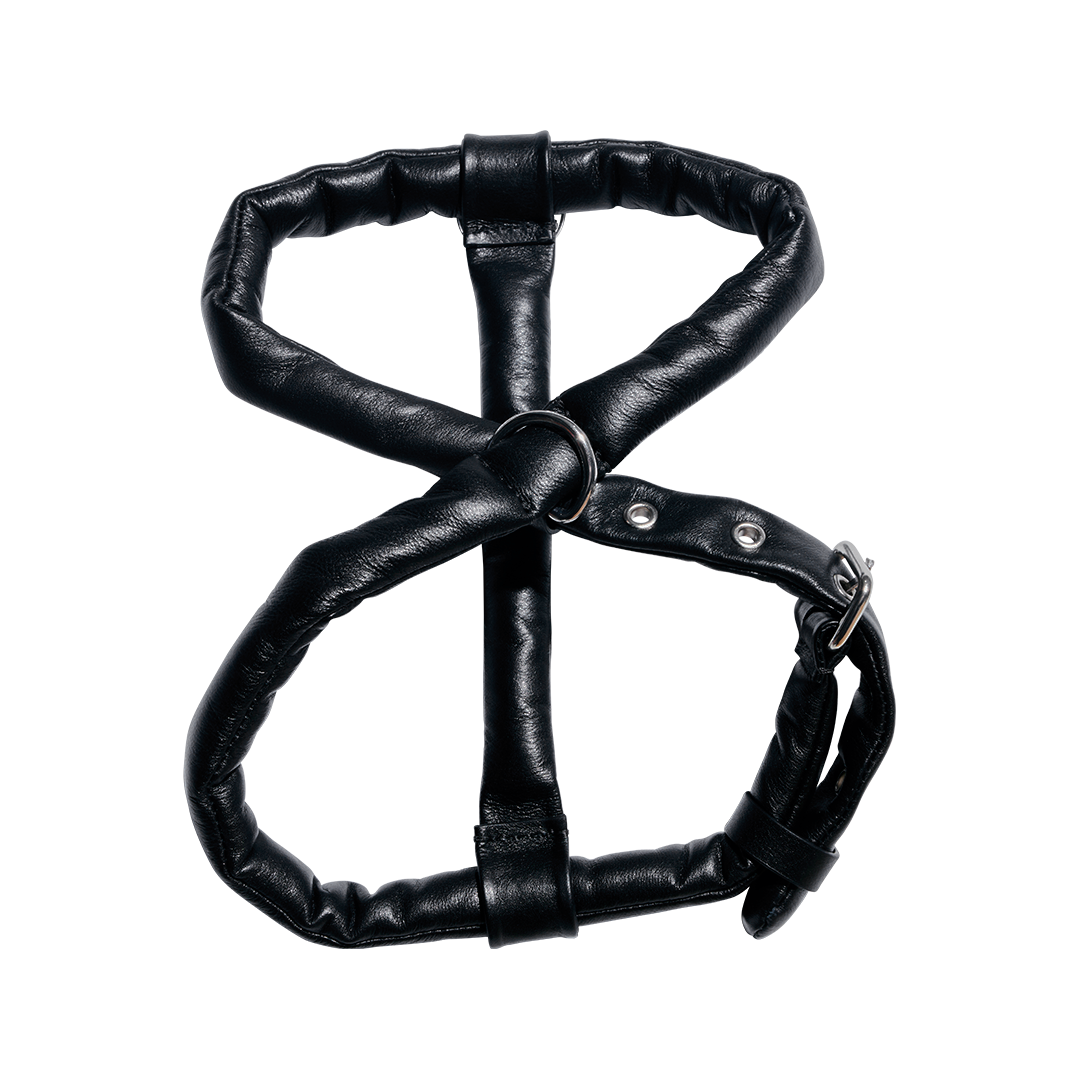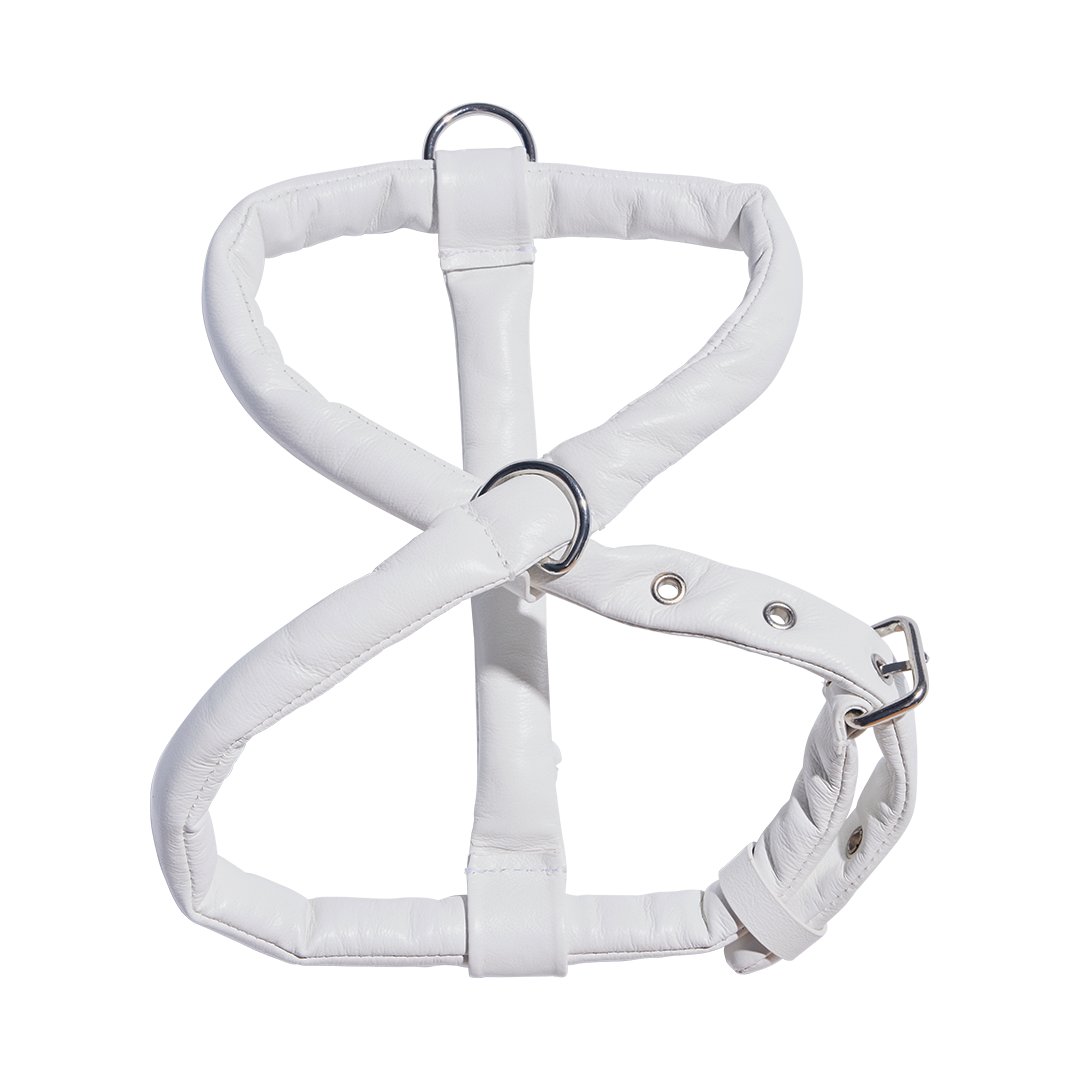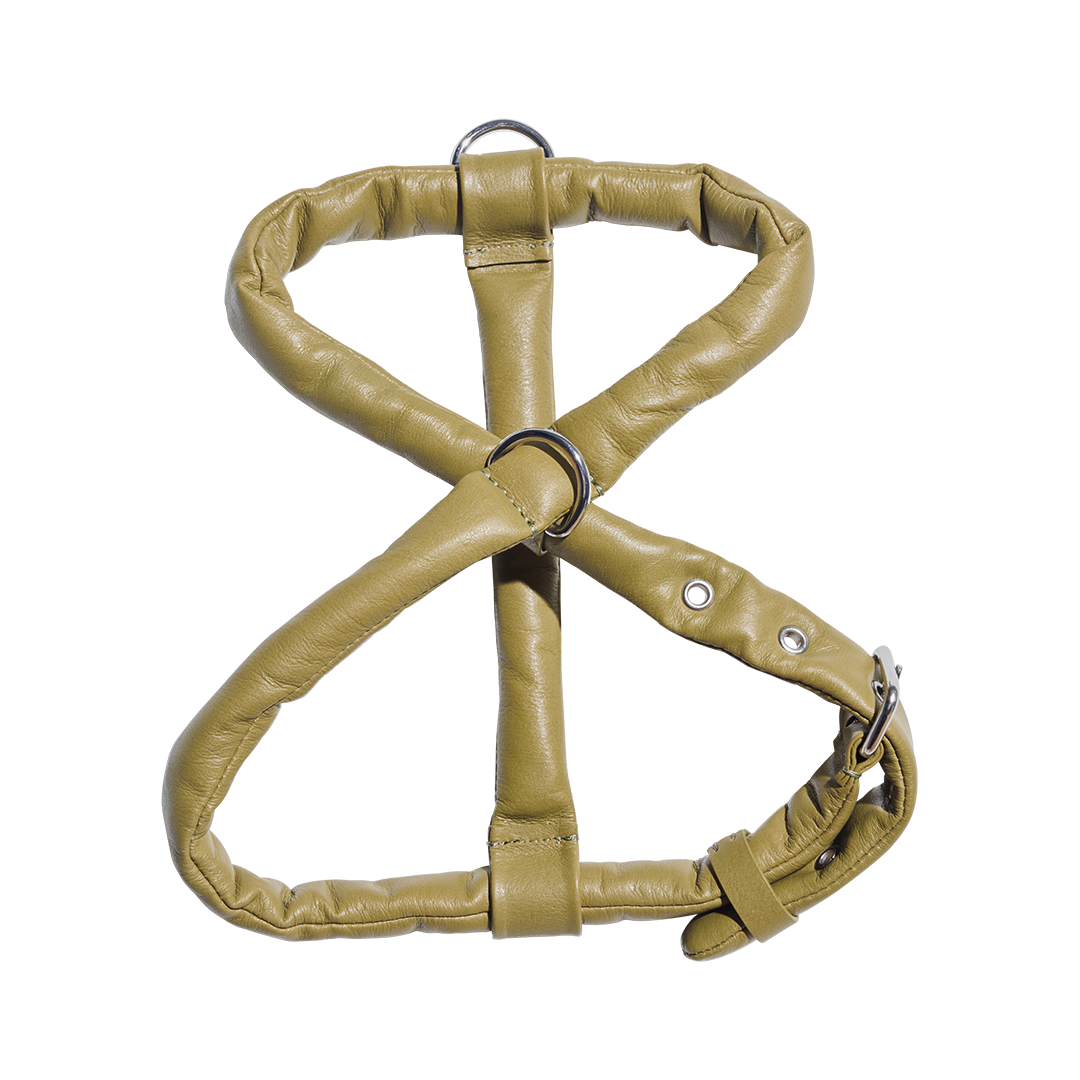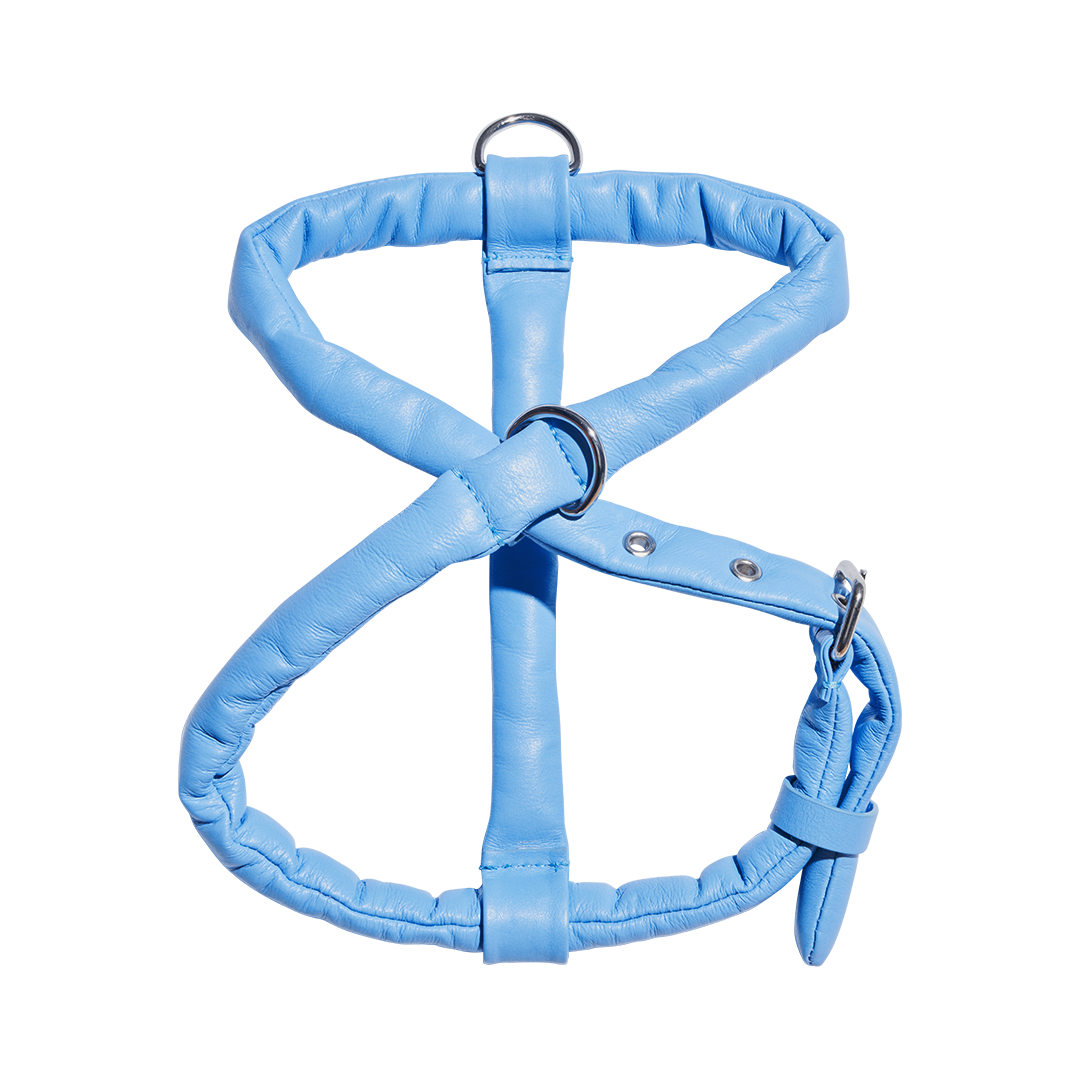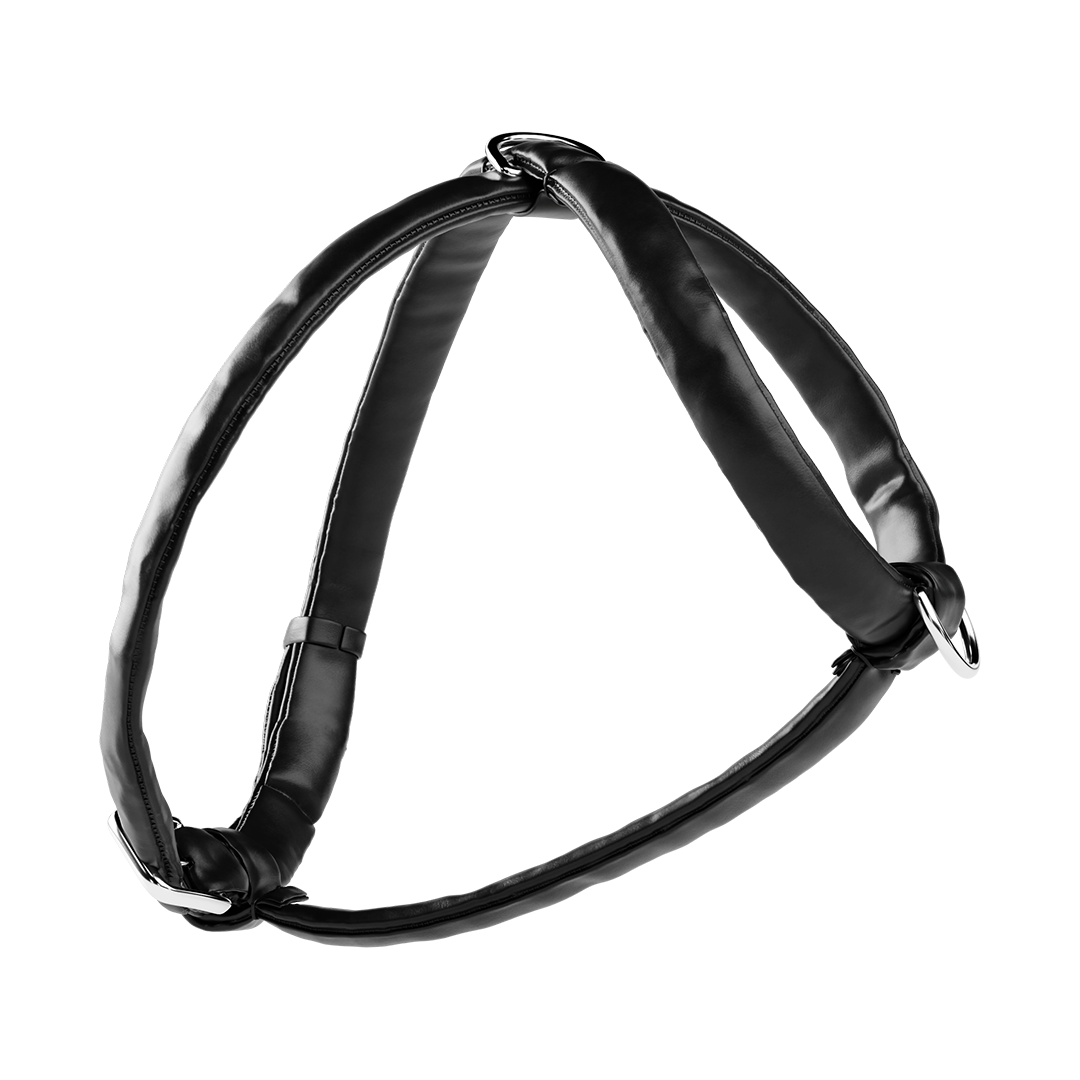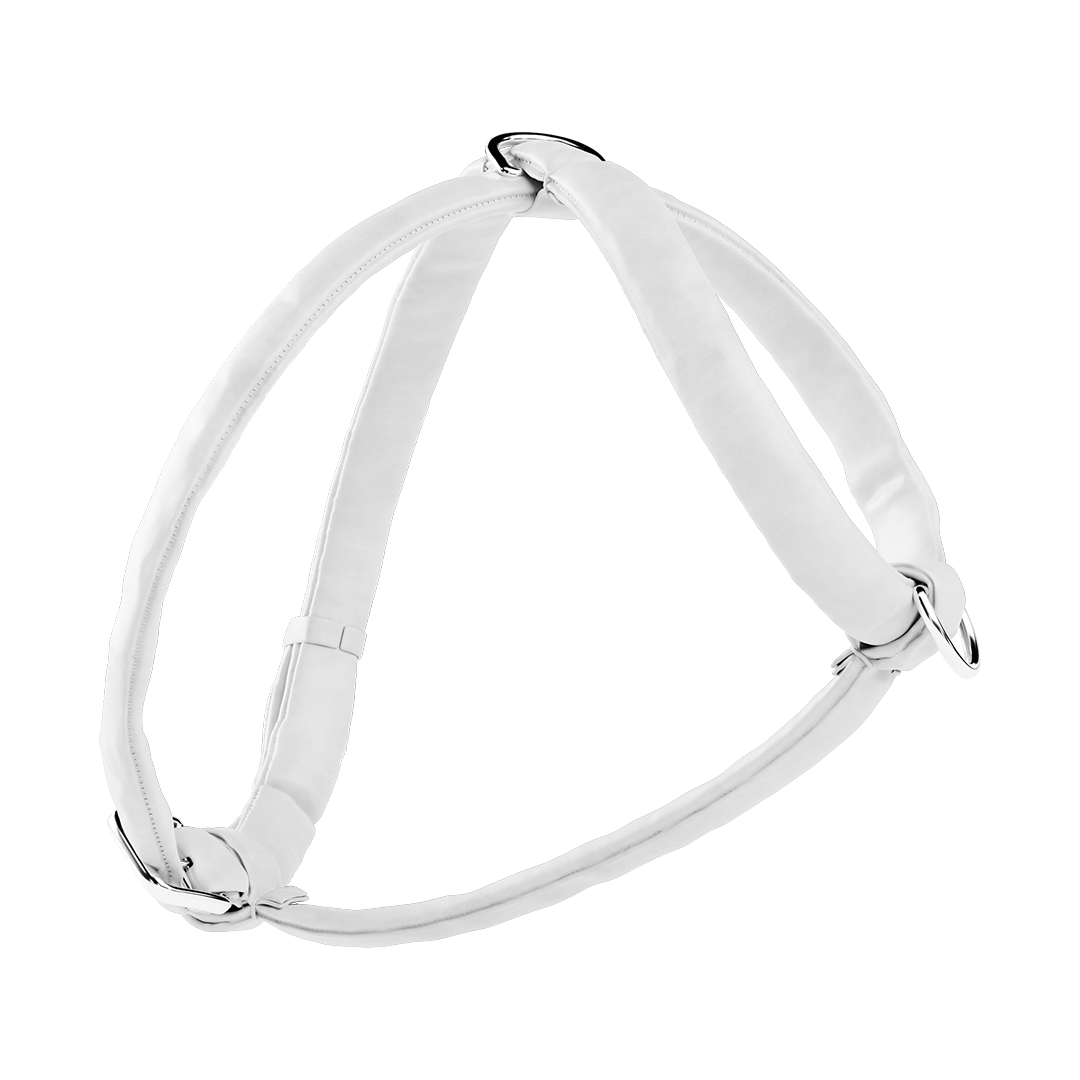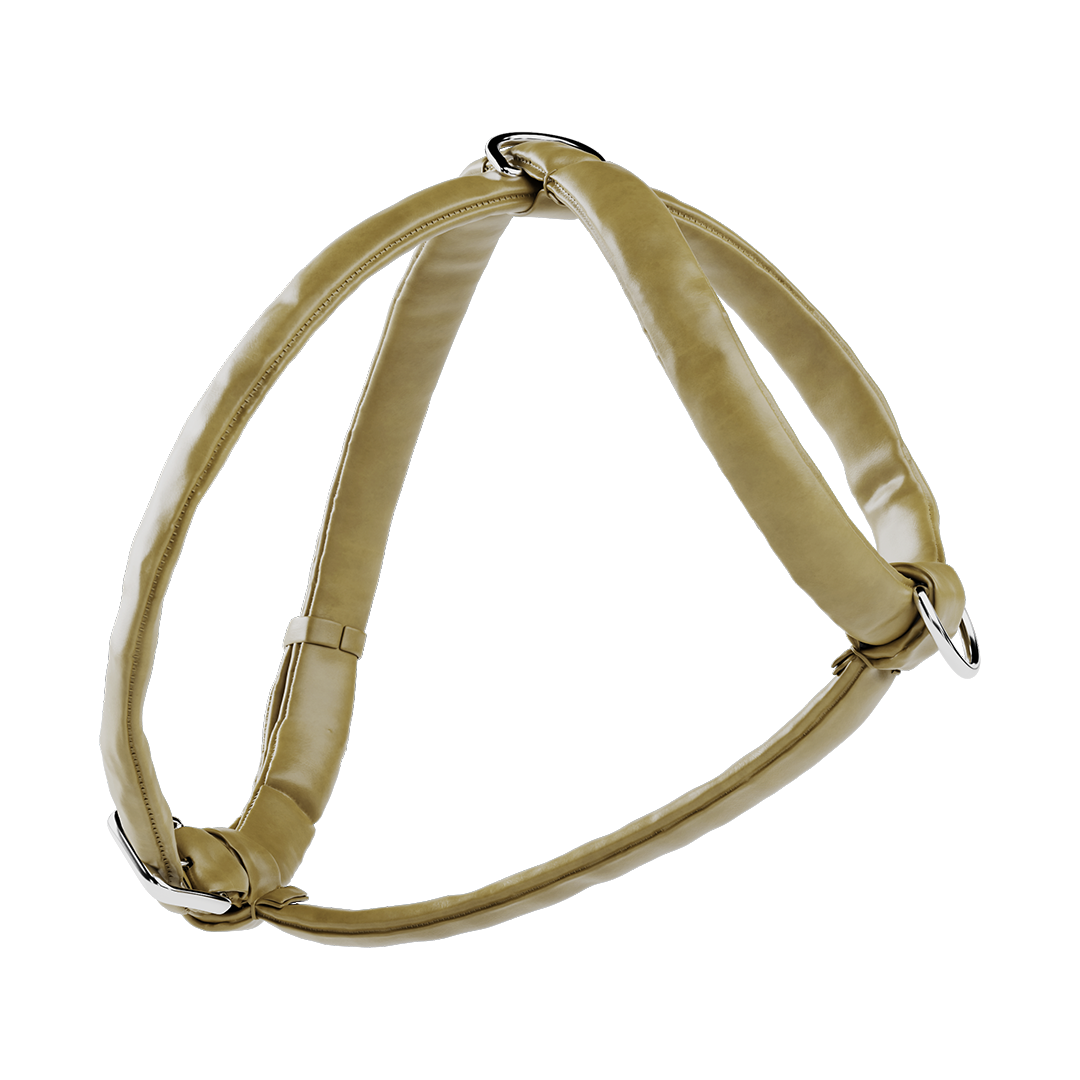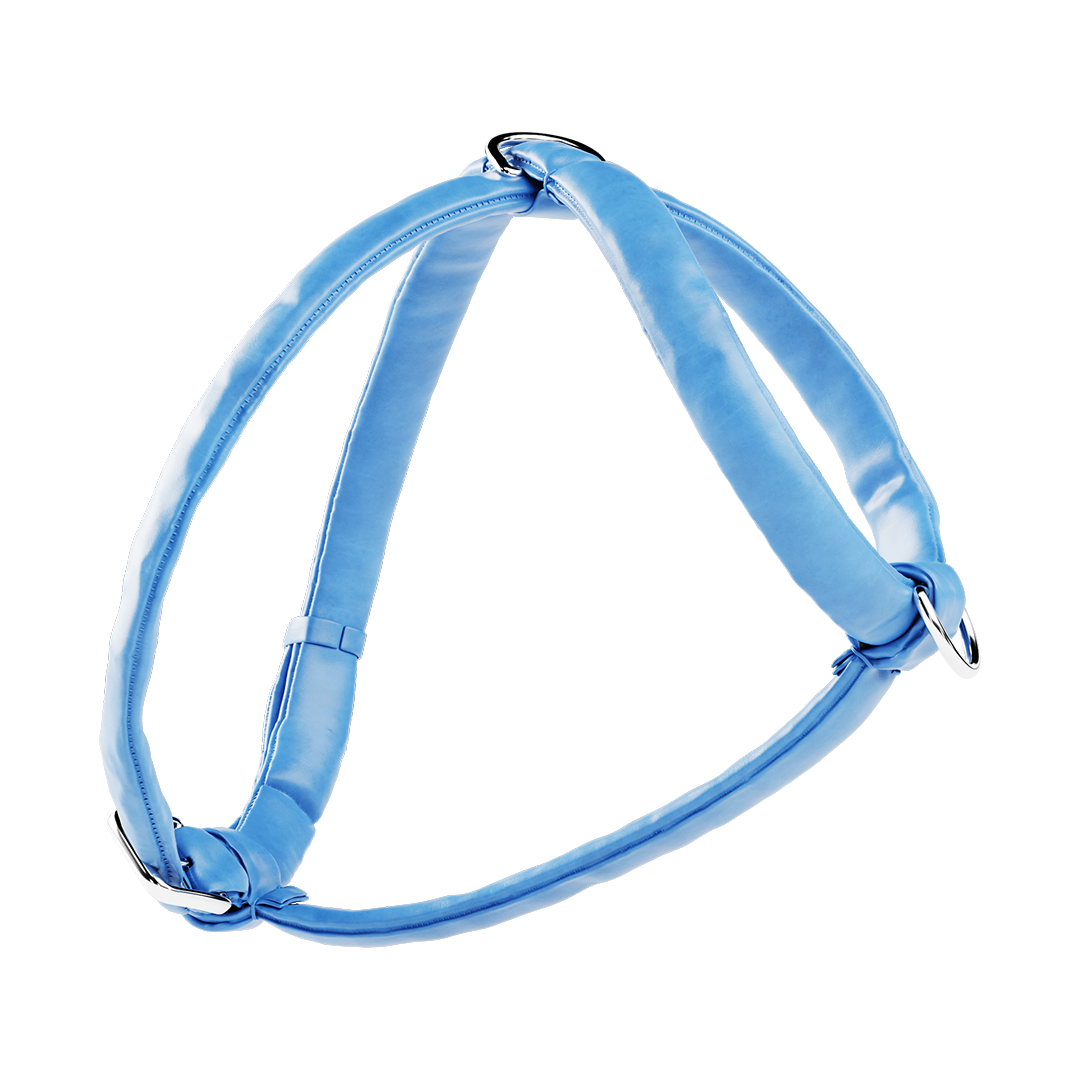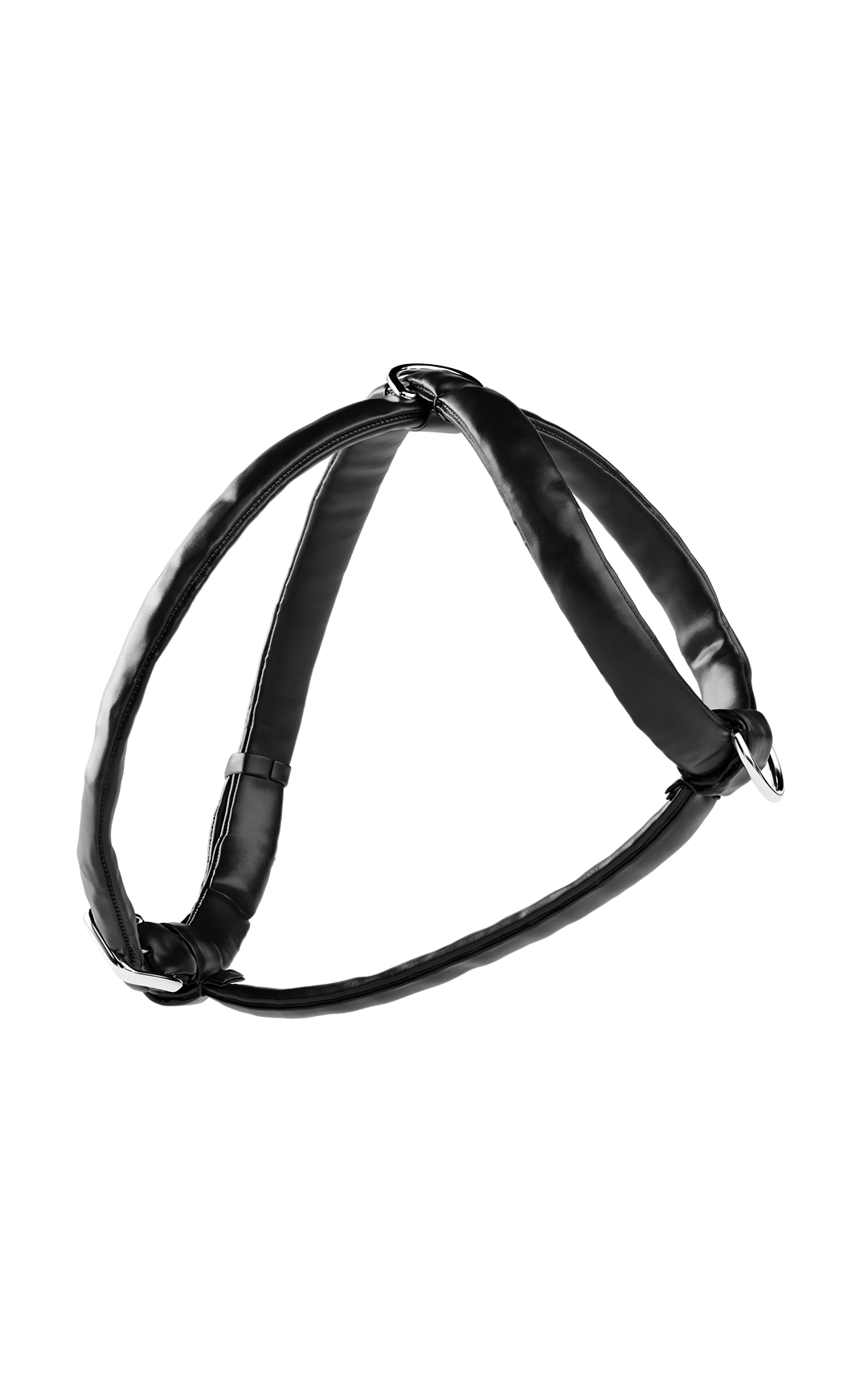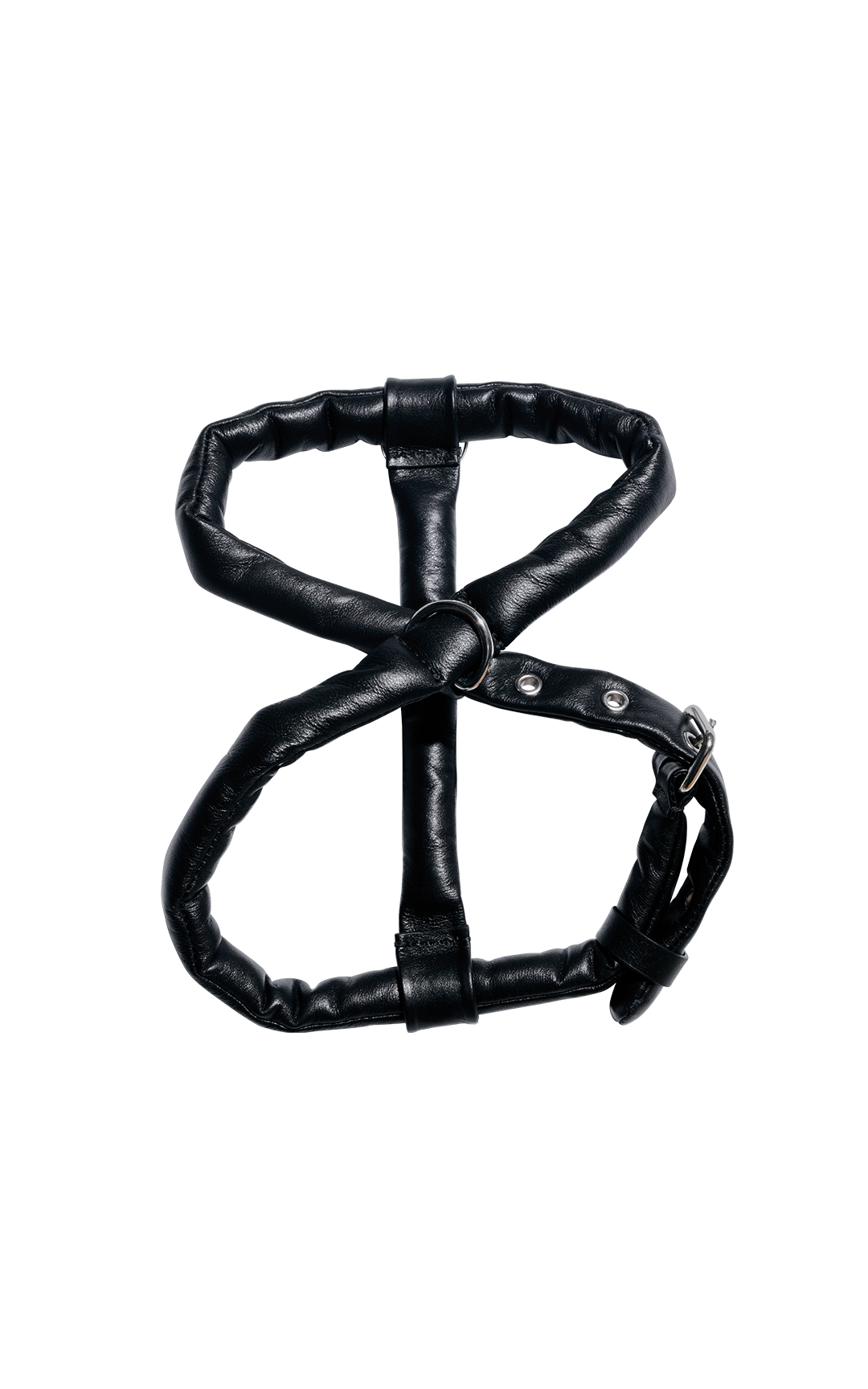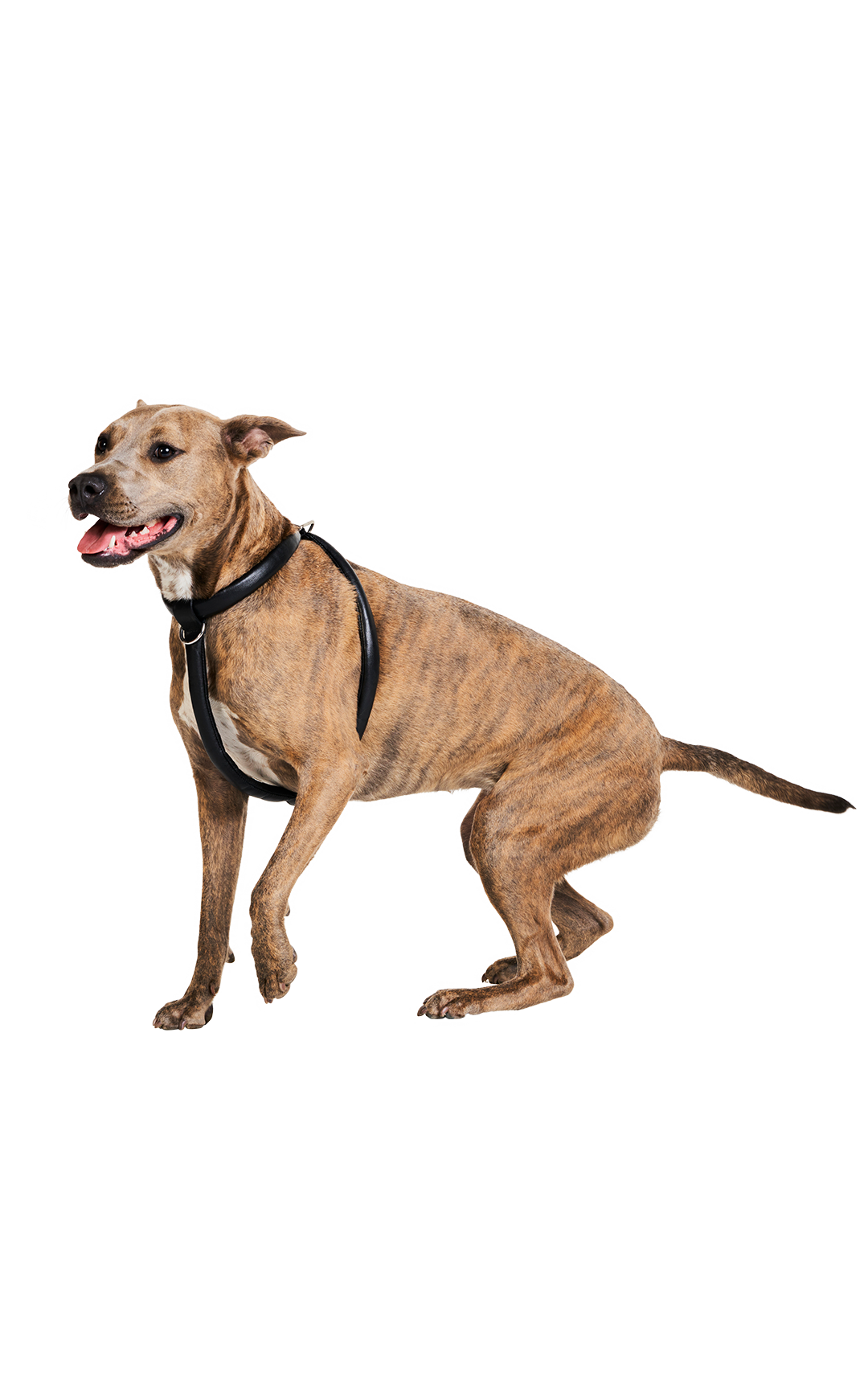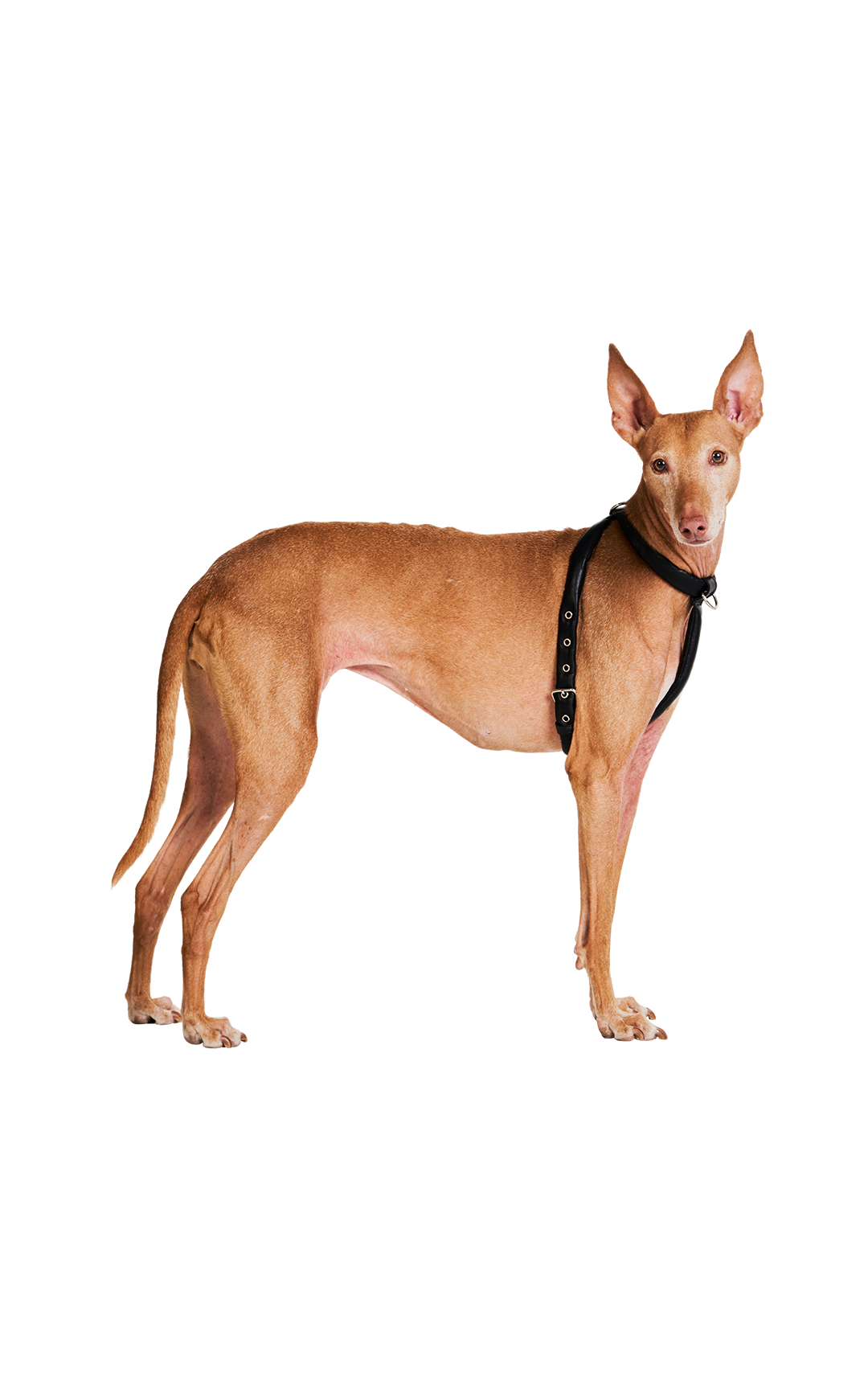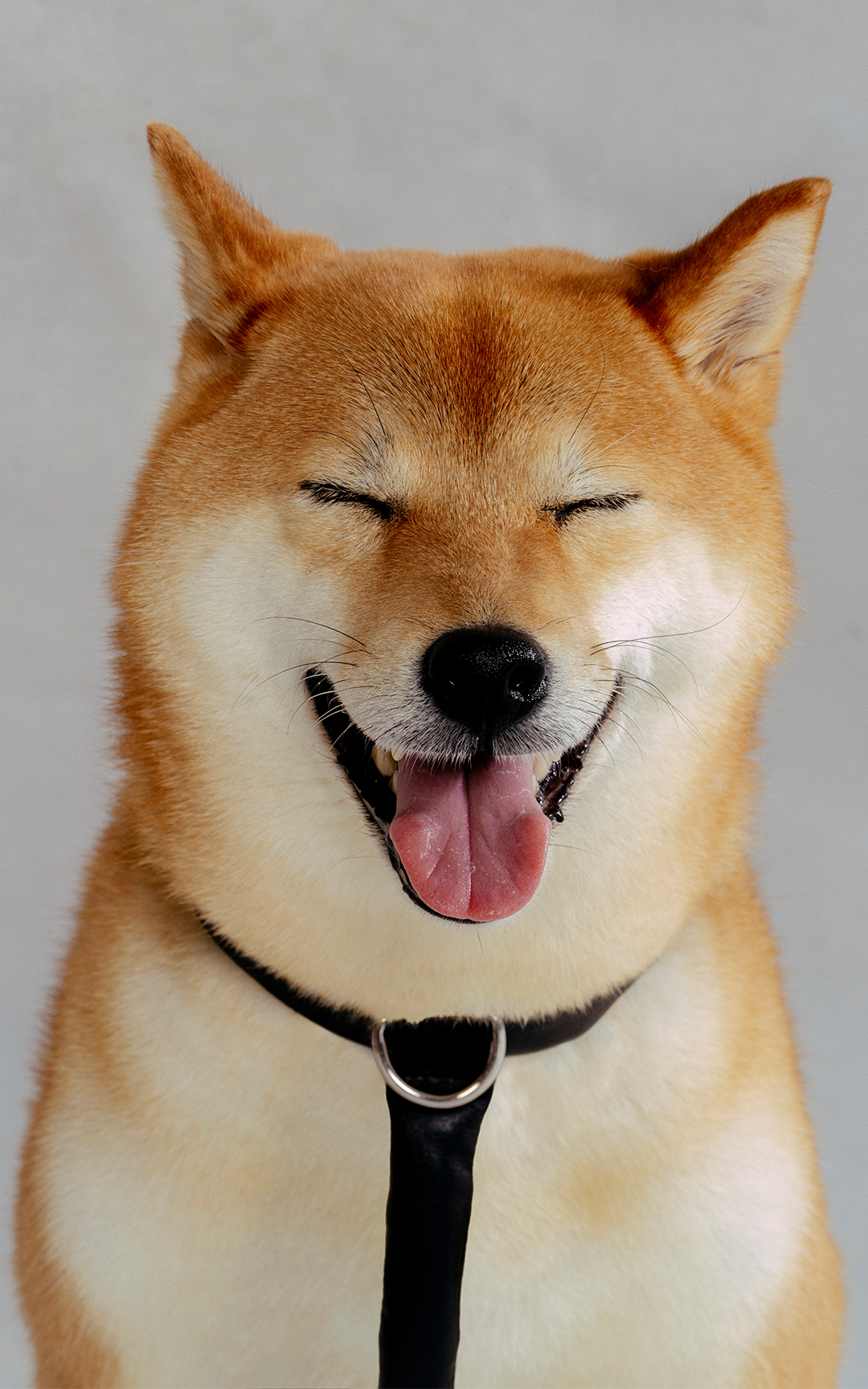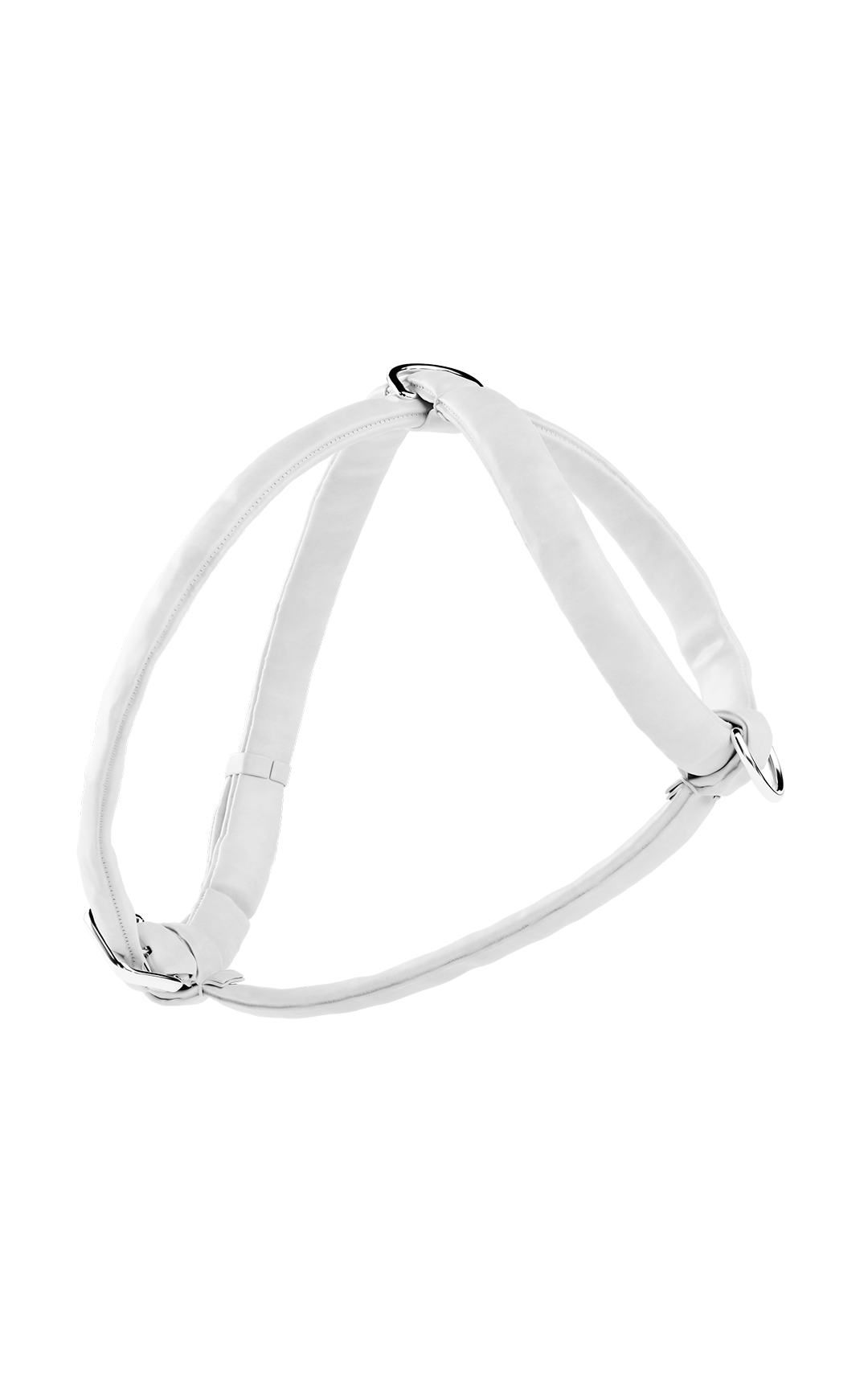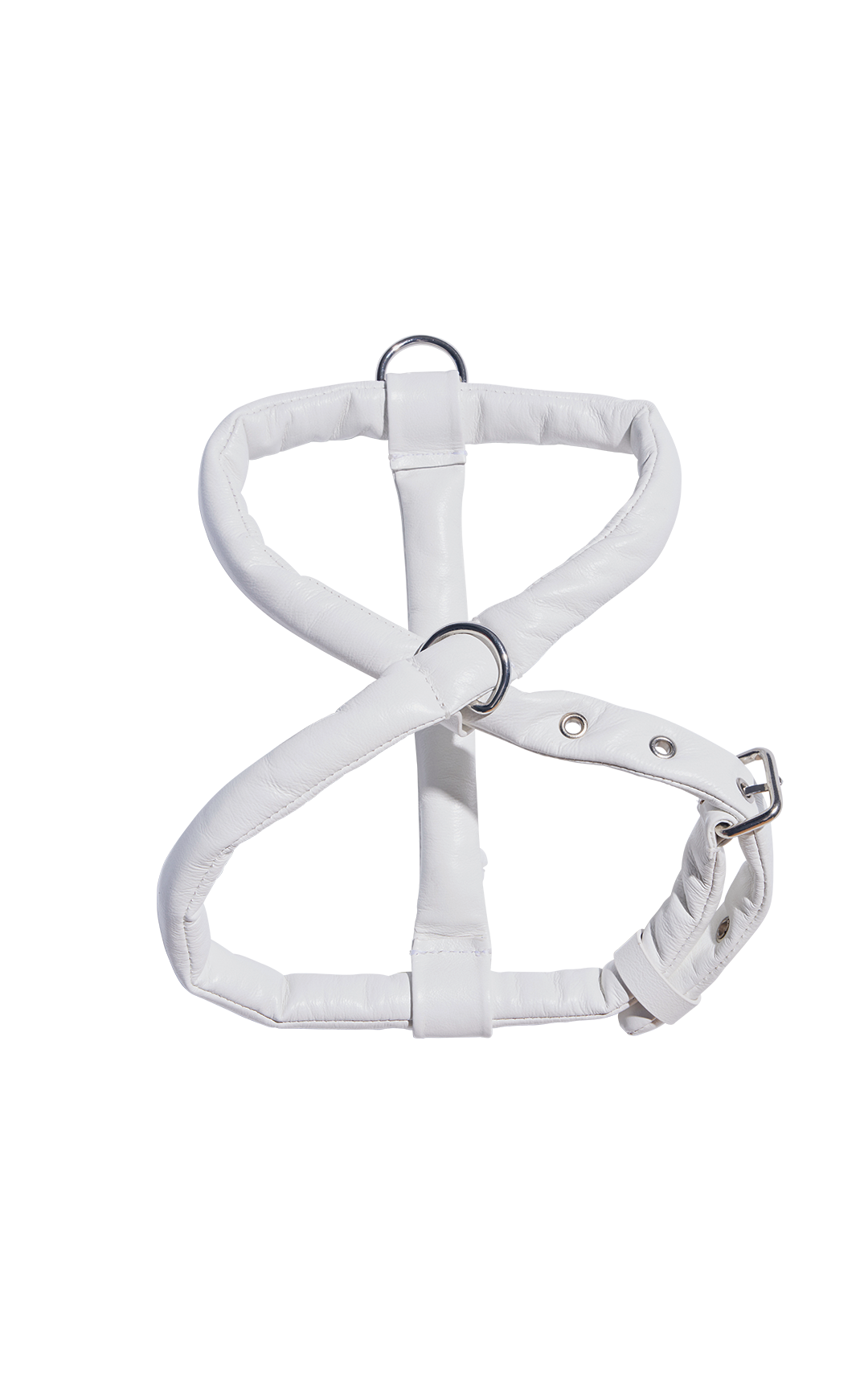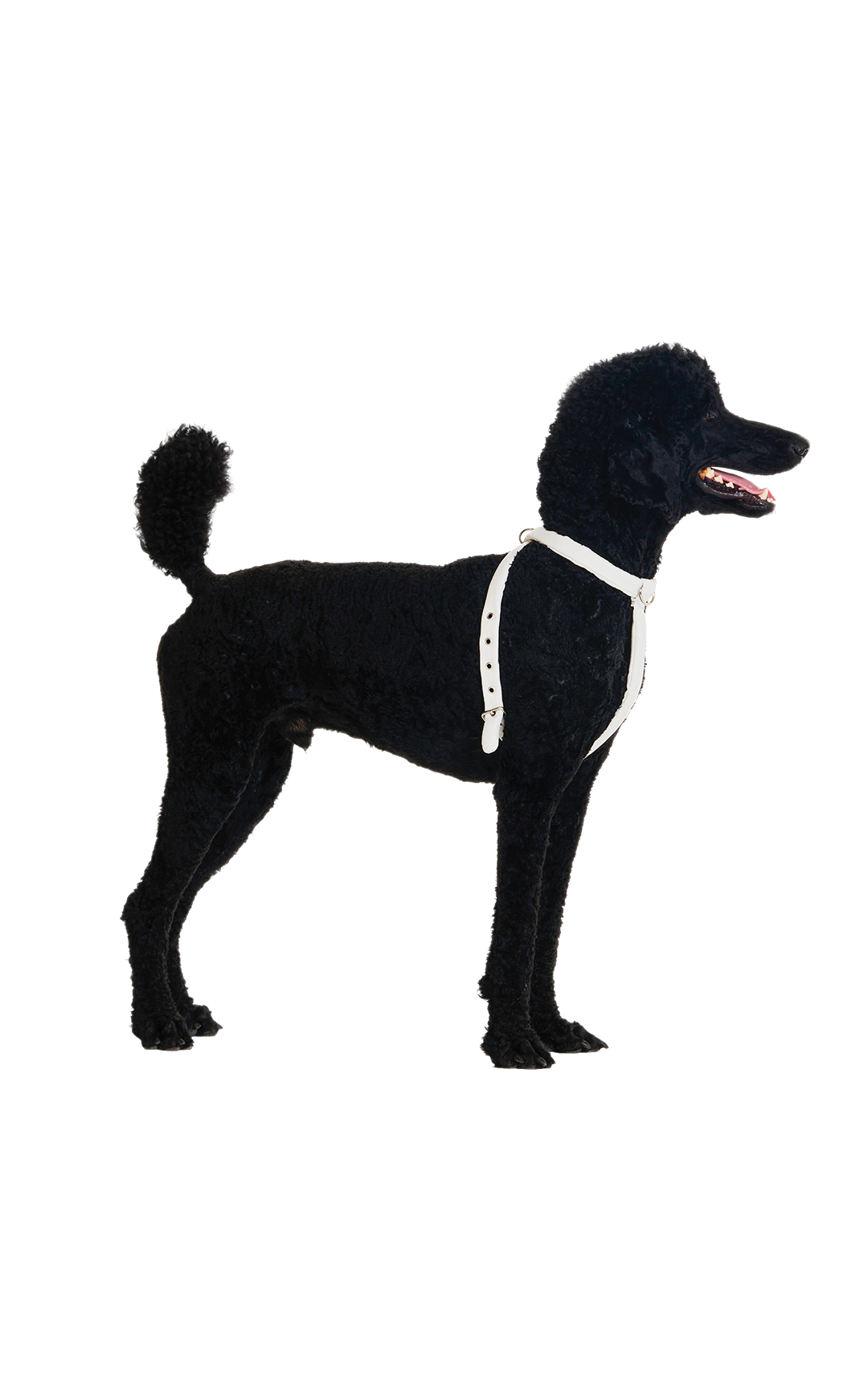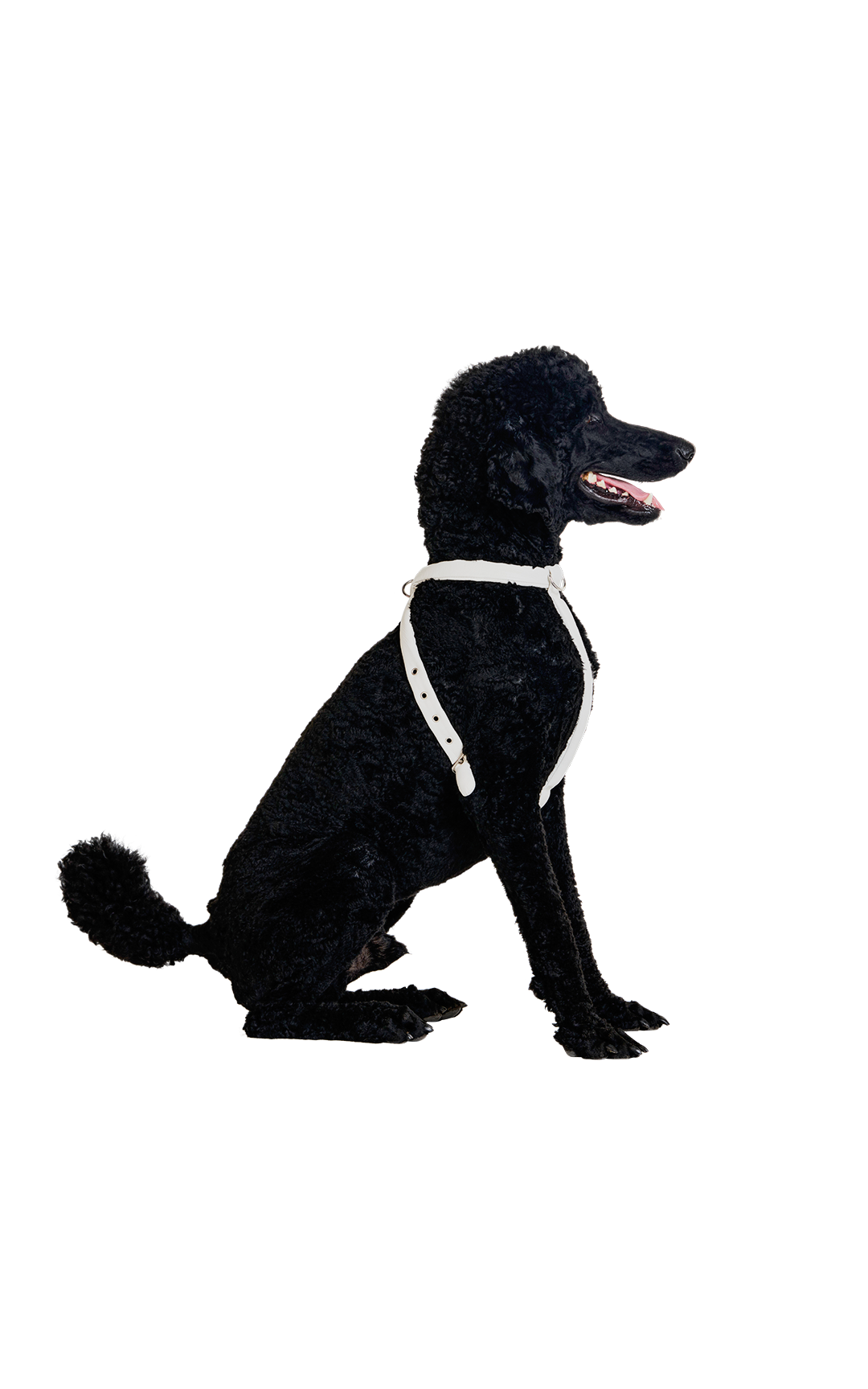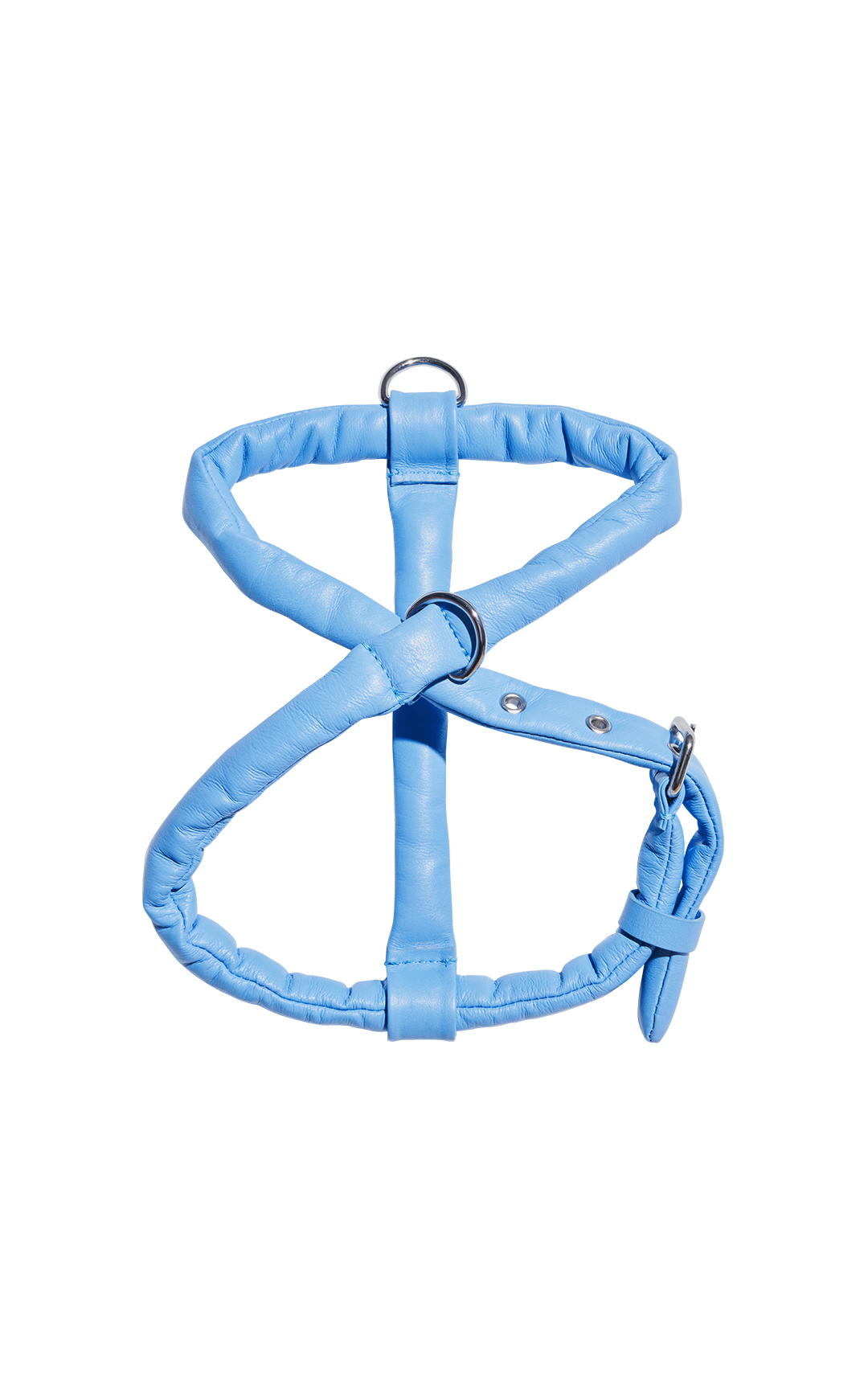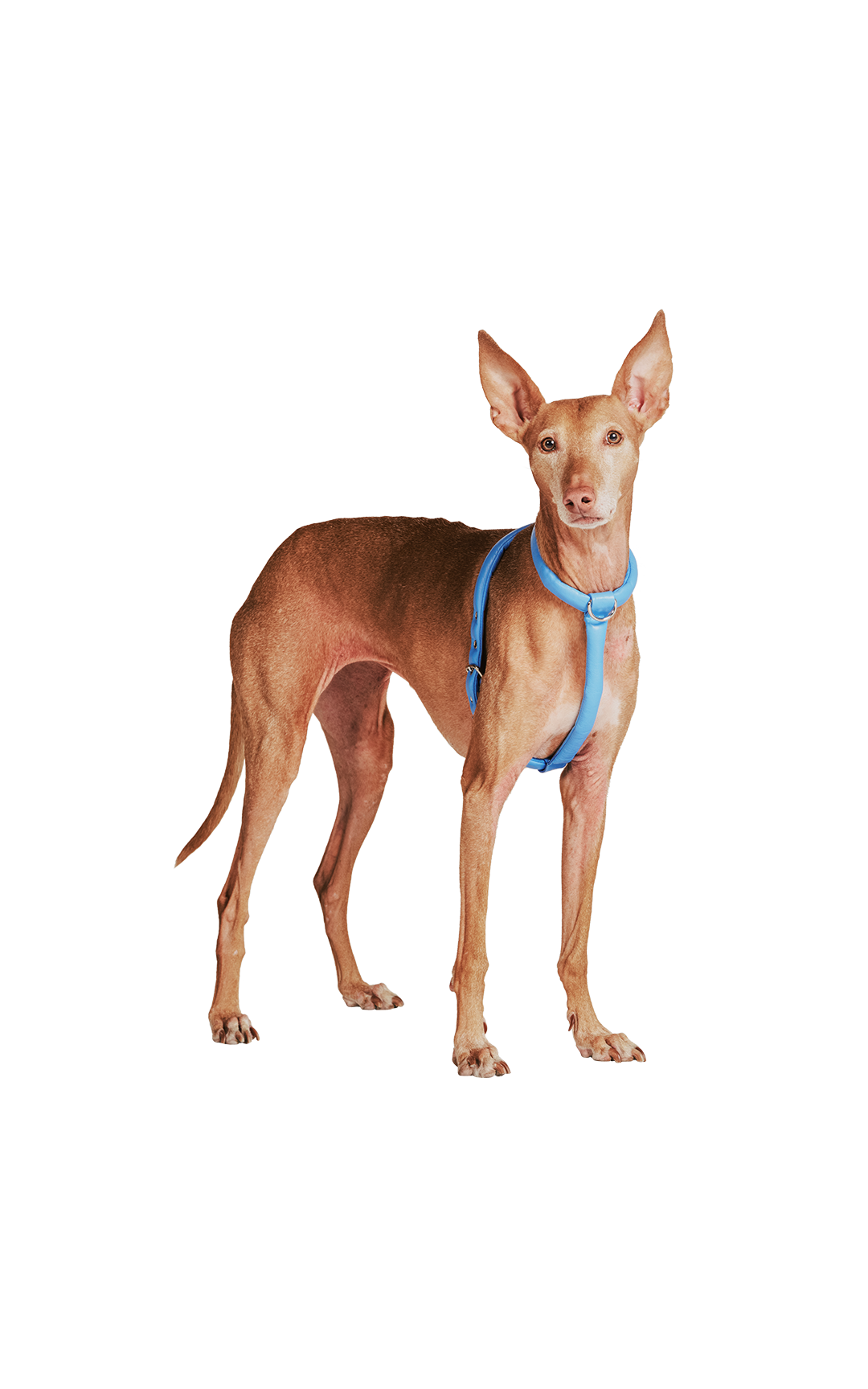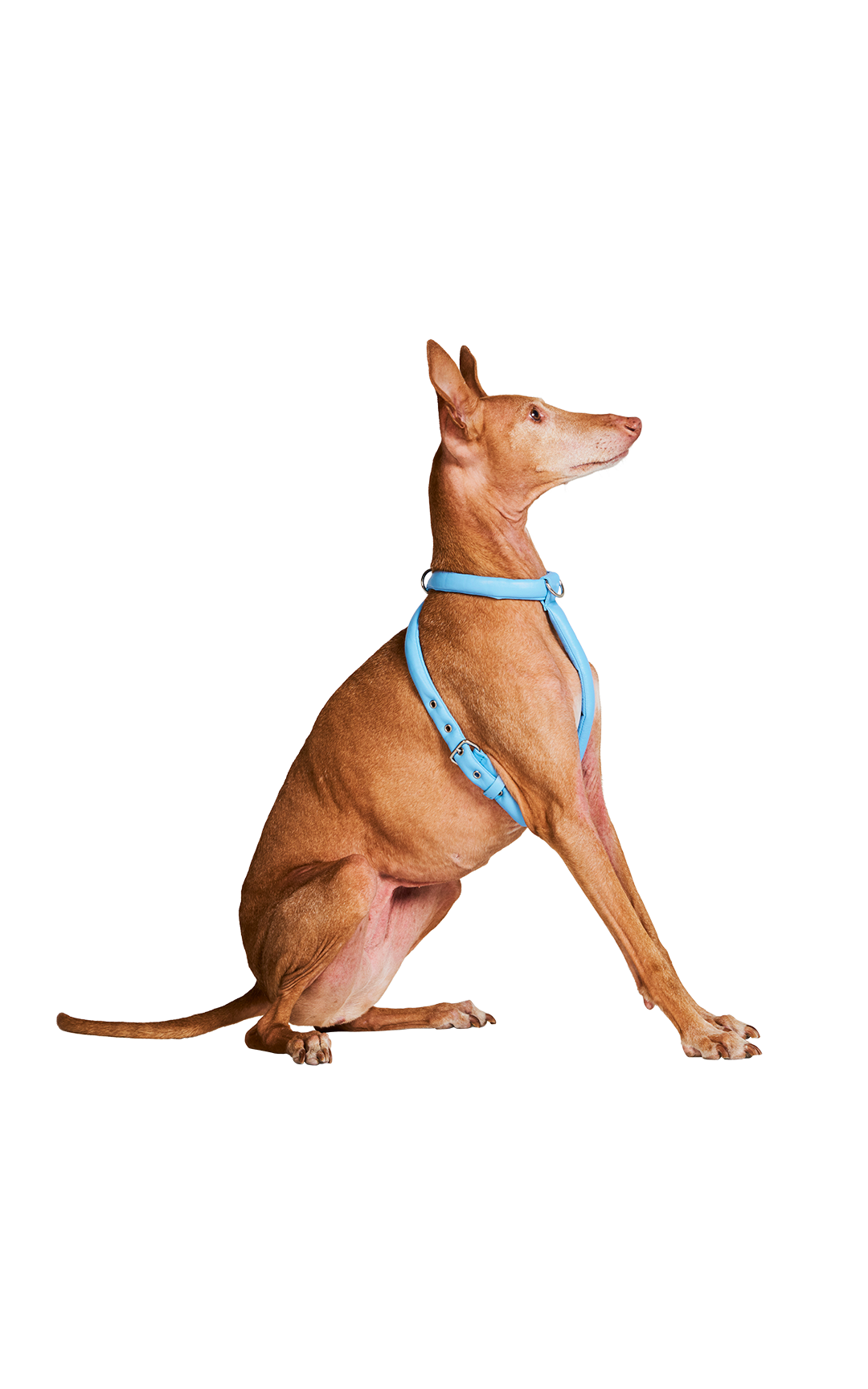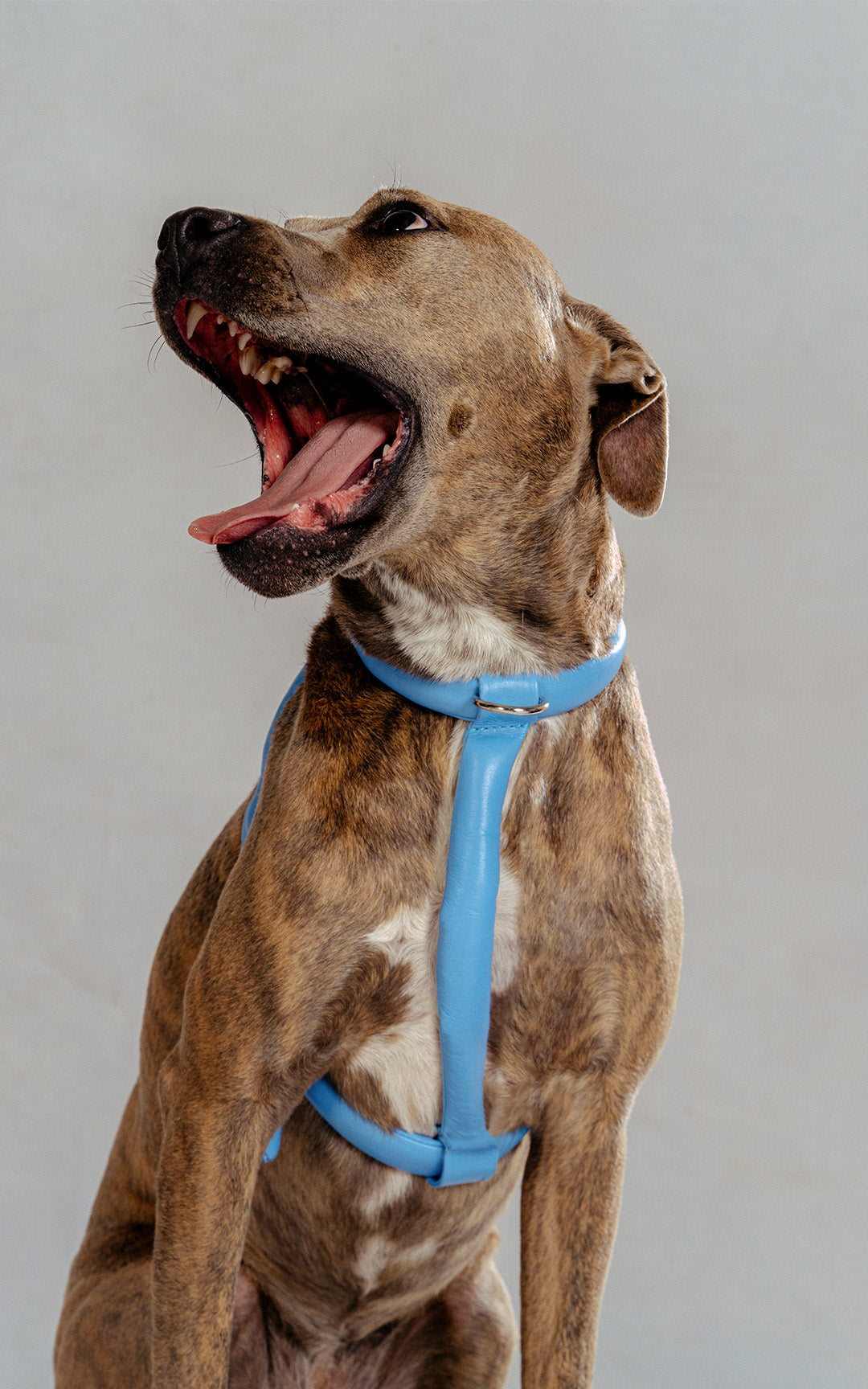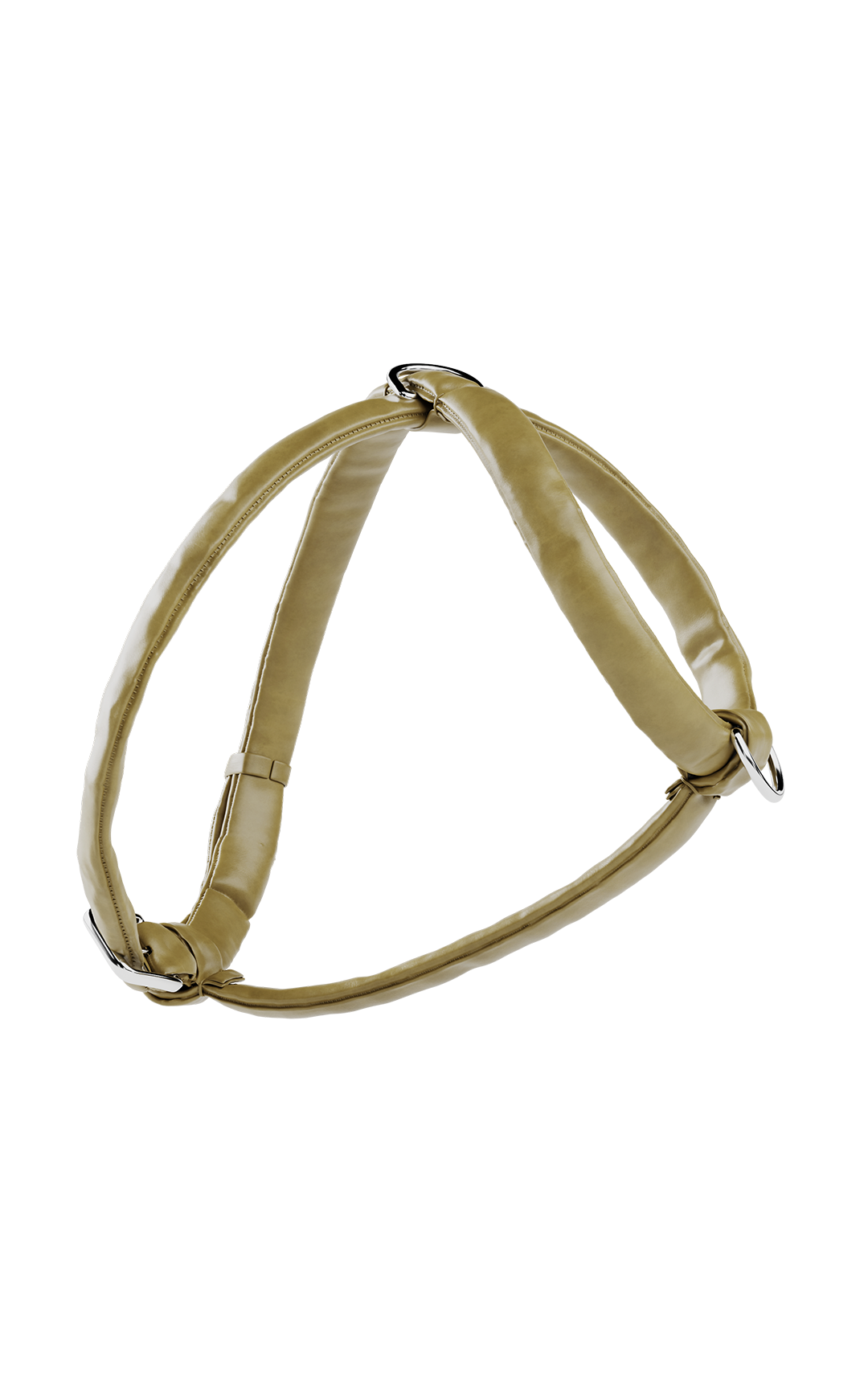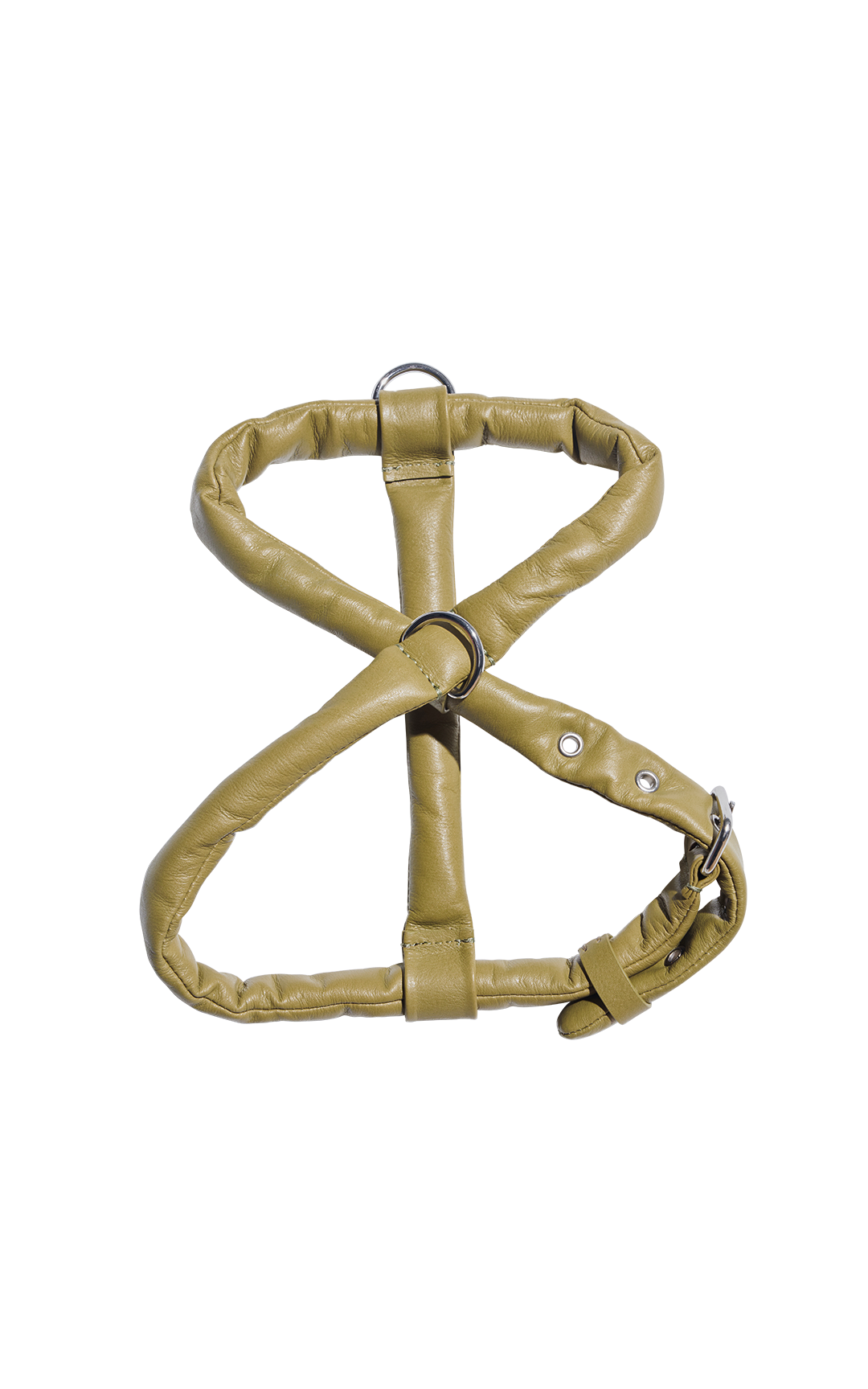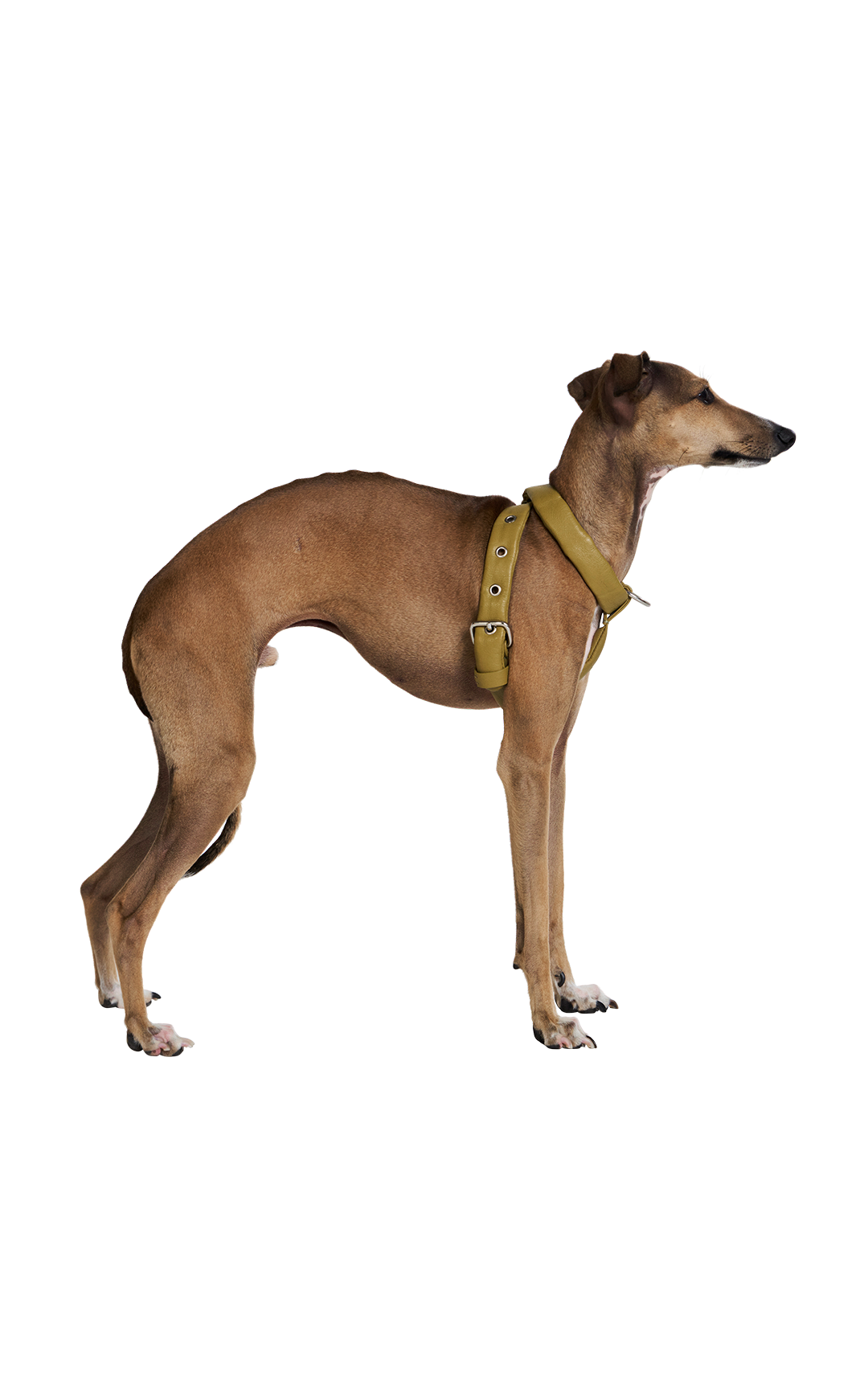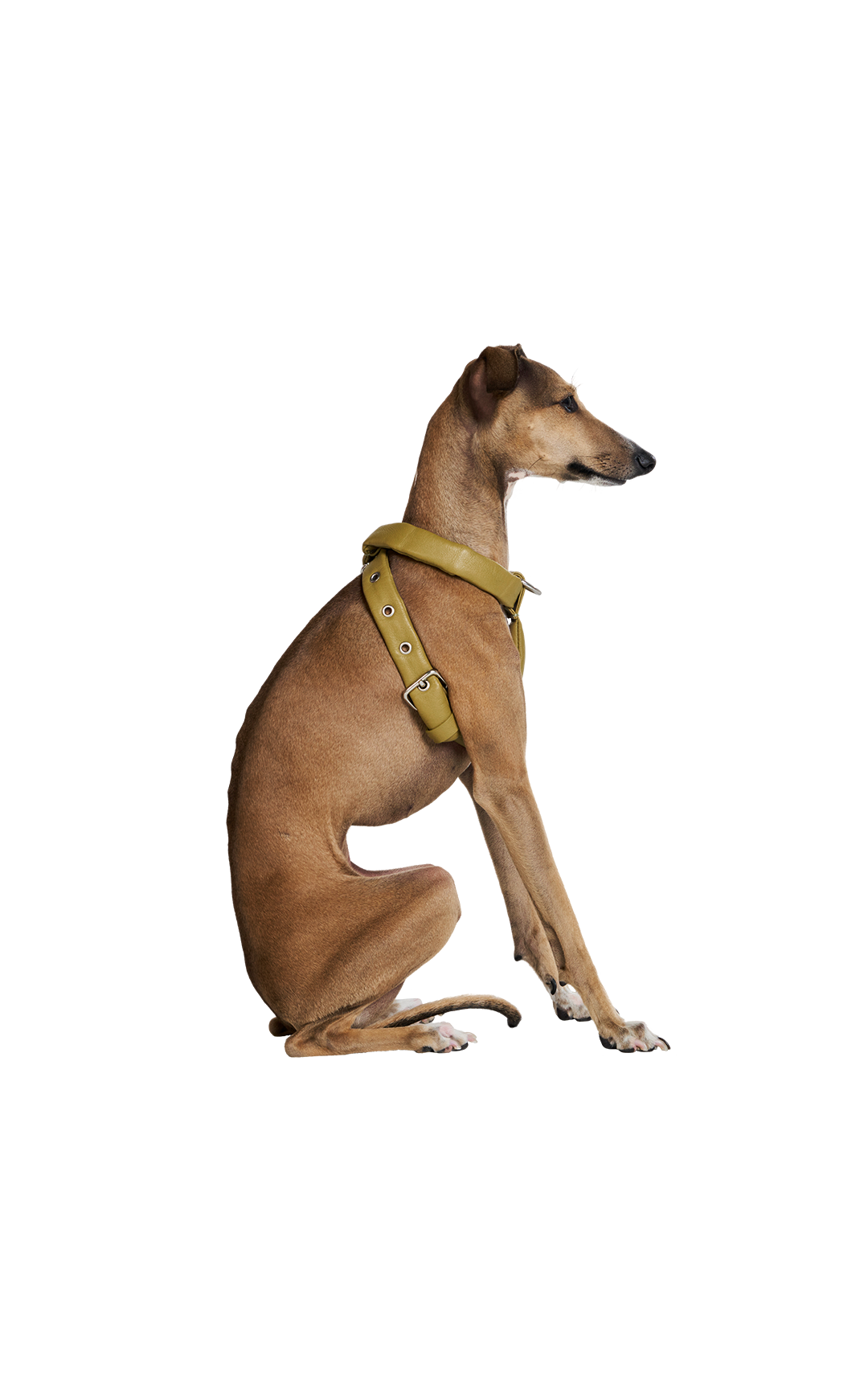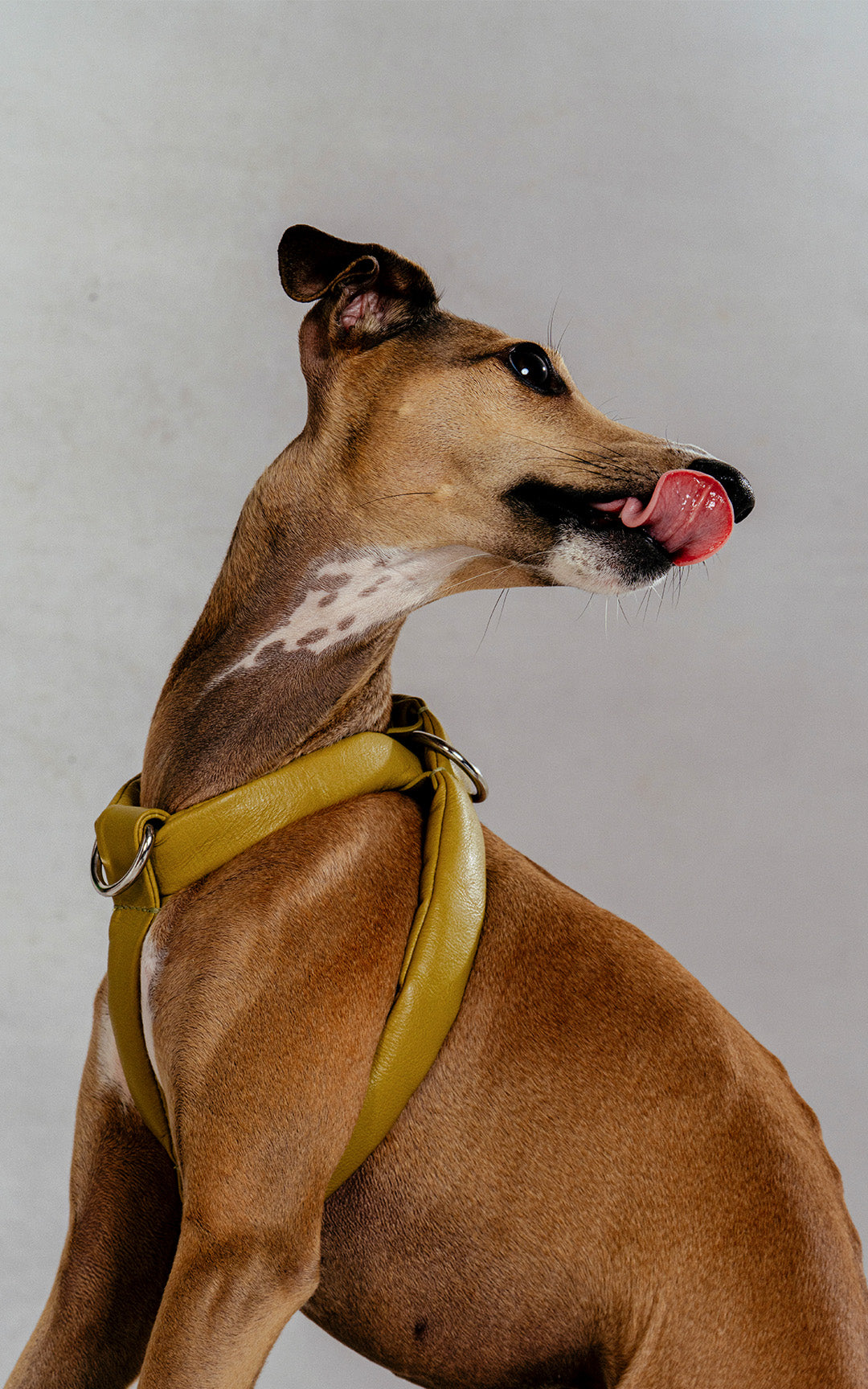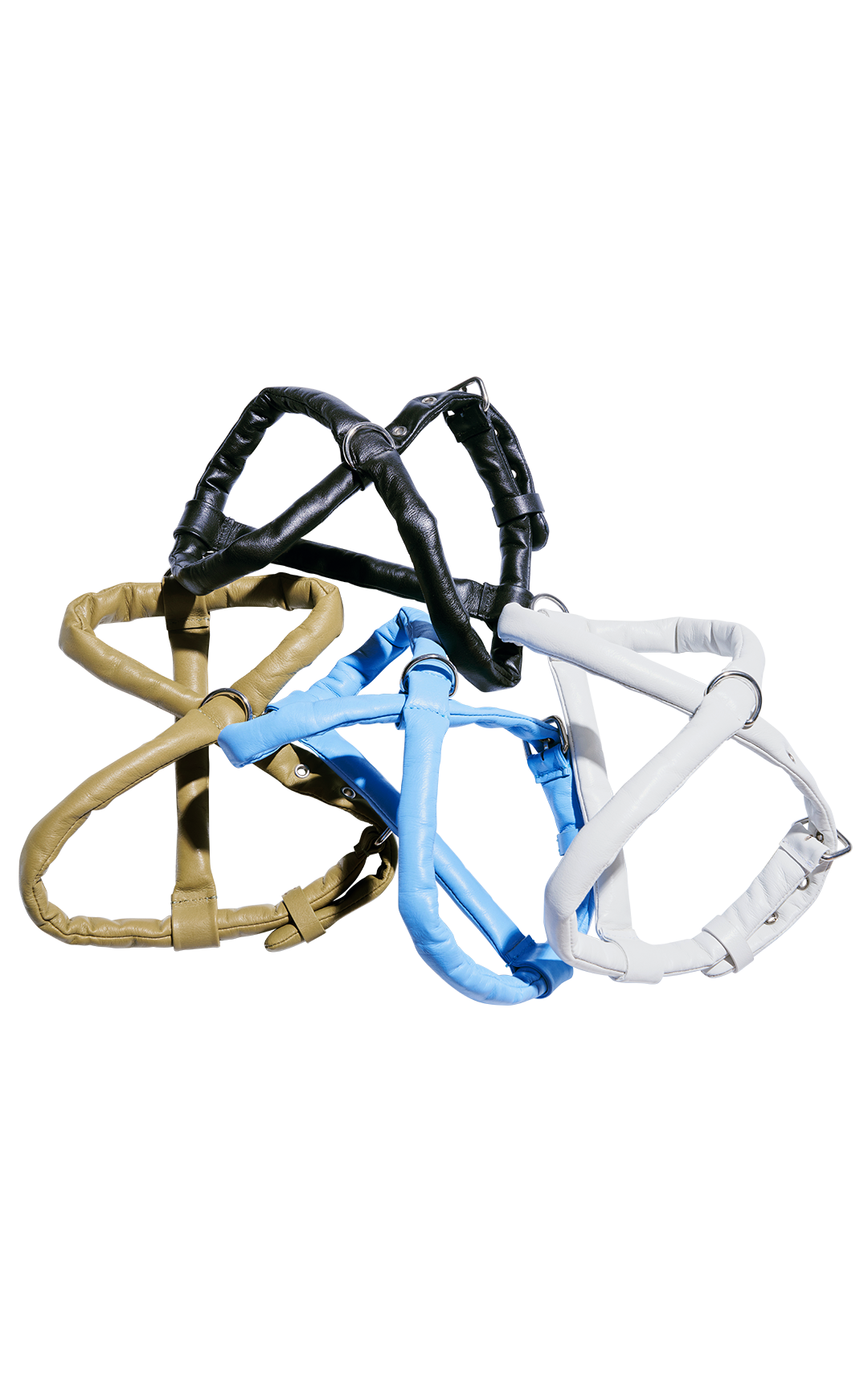 Features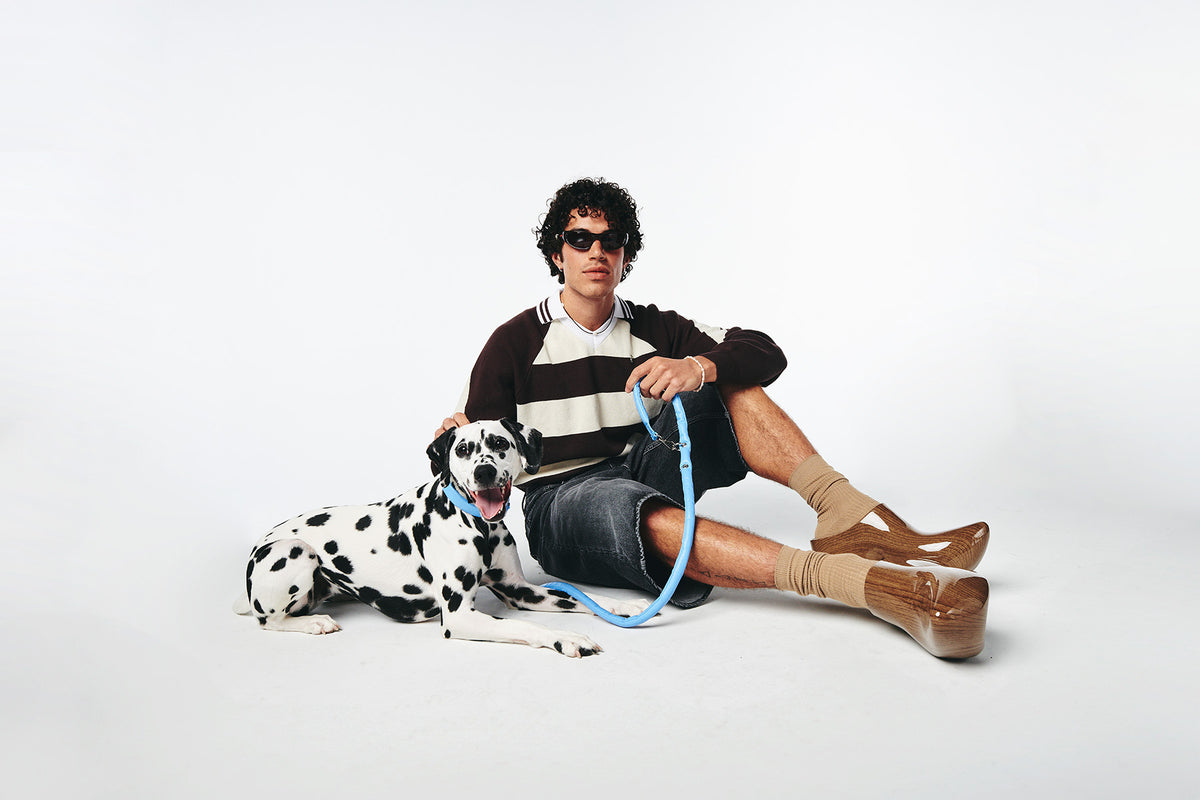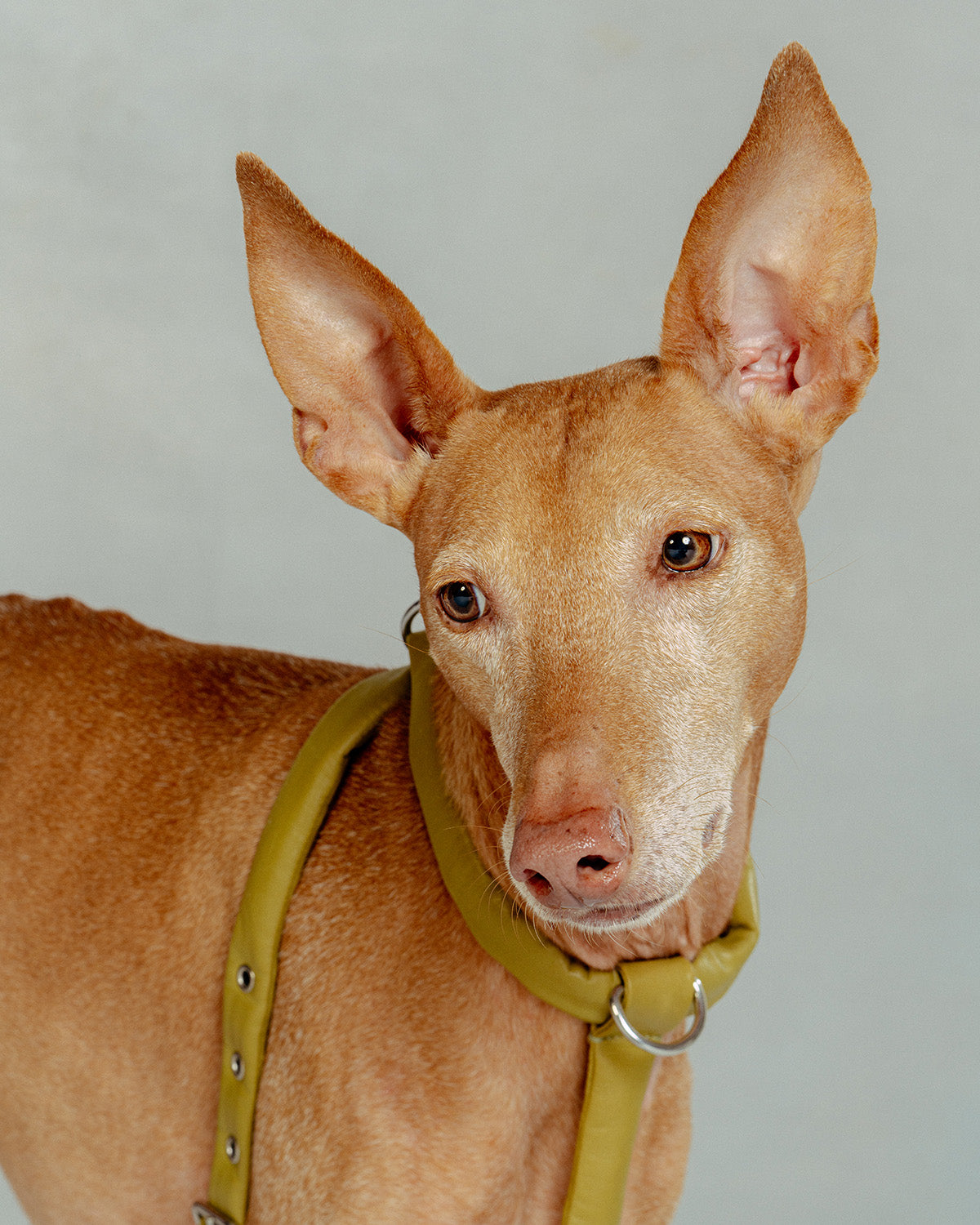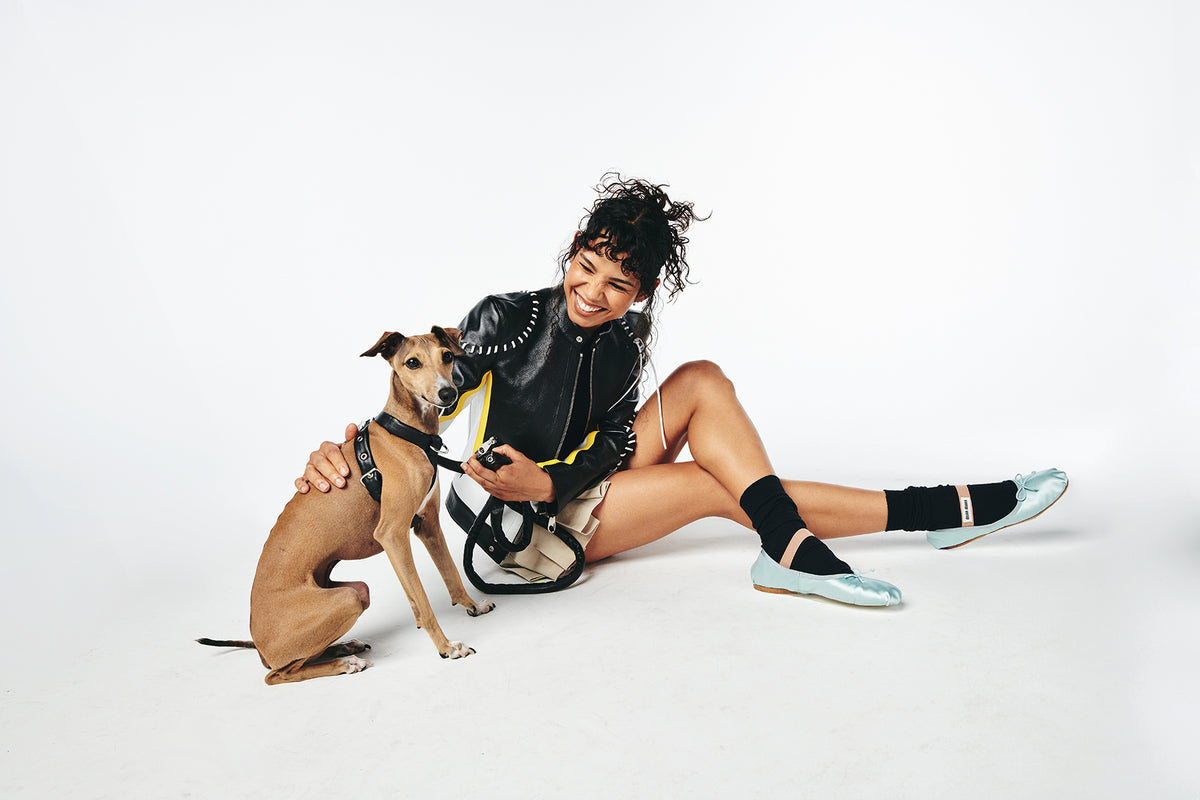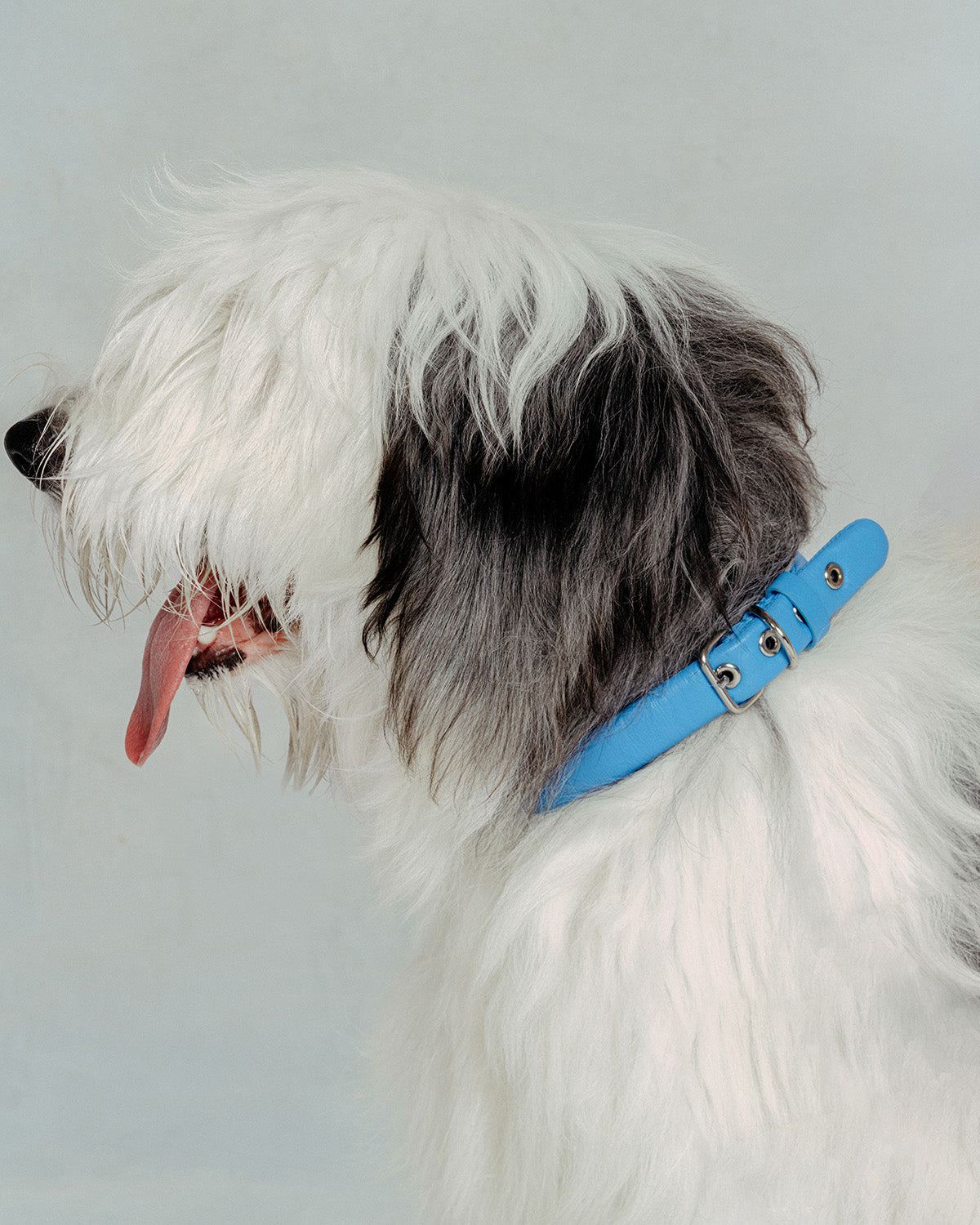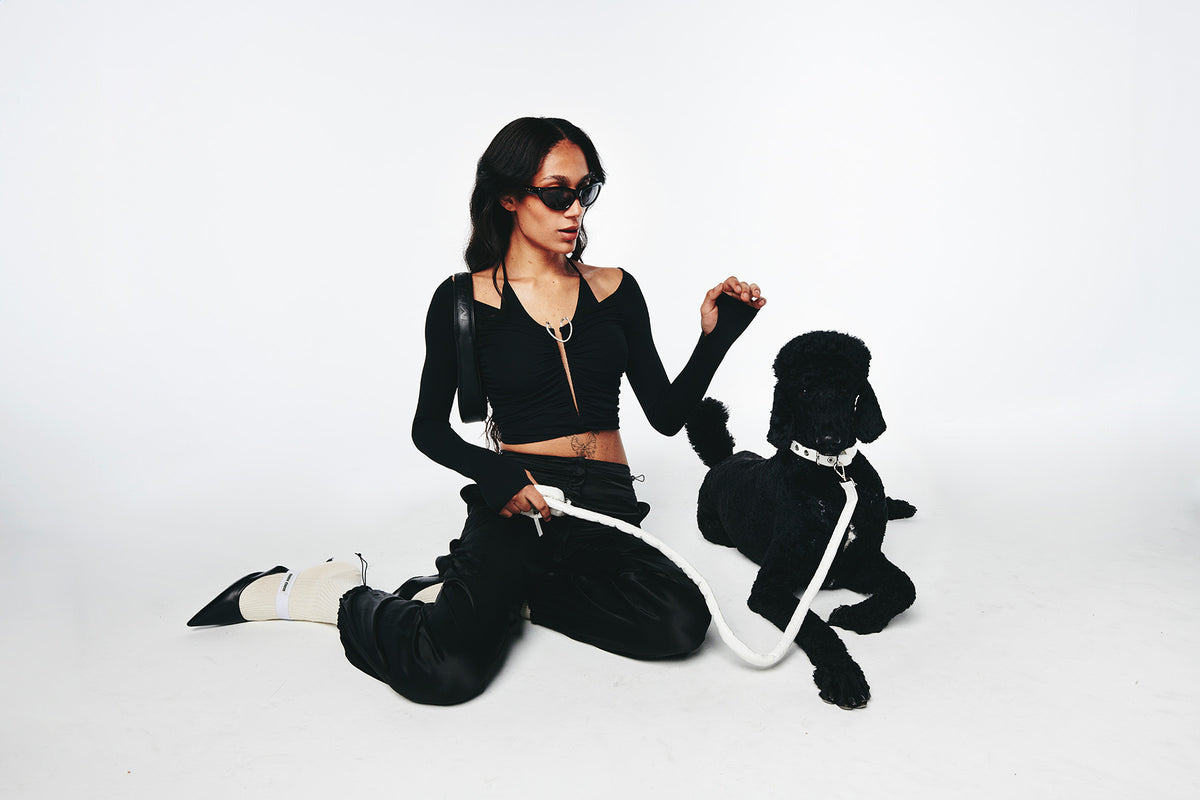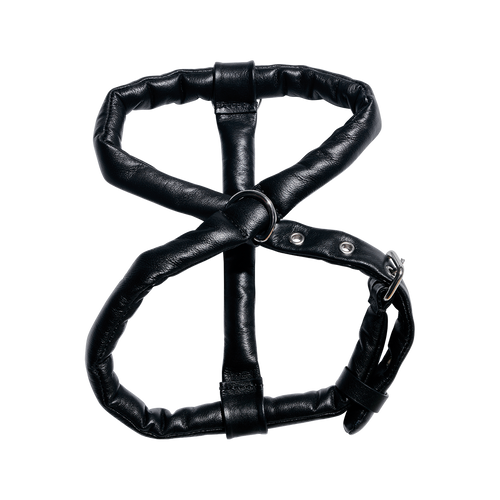 100% Nappa Leather
The leather will gain life and develop unique characteristics with everyday (pet)wear. Use warm water and a gentle soap for stains, and a conditioner for longevity.
| | | |
| --- | --- | --- |
| Size | Harness Length | Examples |
| XXS | 25-30 | Italian Greyhounds, Puppies |
| XS | 30-35 | Mini Dachshund |
| S | 35-40 | Boston Terrior |
| M | 40-45 | Shiba Inu |
| L | 45-50 | Standard Poodle |
| XL | 50-55 | Great Dane, English Bulldog |
| XXL | 55-60 | Great Dane, English Bulldog |
How to measure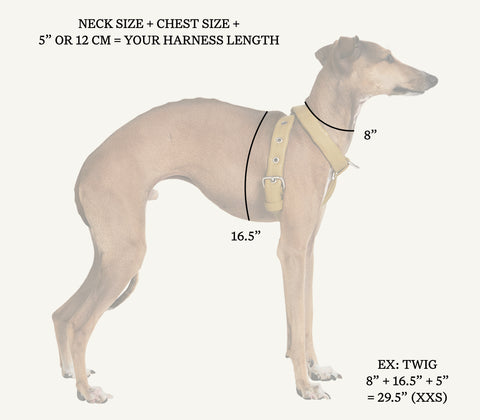 Which D ring is recommended for leash attachment?

Each person has their own walking preference, but the front D ring is suitable for dogs with a tendency to pull. The back D ring provides more versatility.


Is the Harness comfortable for dogs?

Yes. The LUNGE Harness is made from a puffed nappa leather—cushioned and soft for comfort.


I'm having difficulties with sizing. Who can I reach out to?

Feel free to email us at info@lunge.world with any sizing questions and we'll do our best to assist you.


Are your products recommended for pullers?

Although no pet standards exist, our products have been tested using standards typical for footwear, belts and straps. The Leash paired with the Collar can withstand up to 80 lbs of force. The Leash paired with the harness can withstand 105 lbs of force. Our products are safe for most trained dogs, but are not recommended for heavy pullers.


Any other questions?
Please refer to our
General FAQ
or email us at info@lunge.world.